Nestle Good Start Ready To Feed Formula
Omega 3&6
Case of 8 x 89 mL Bottles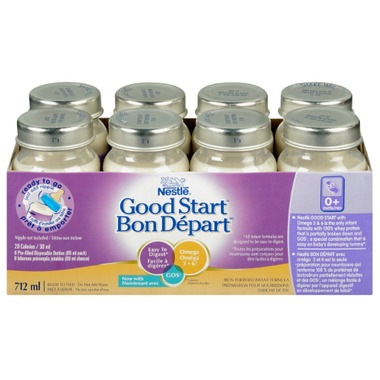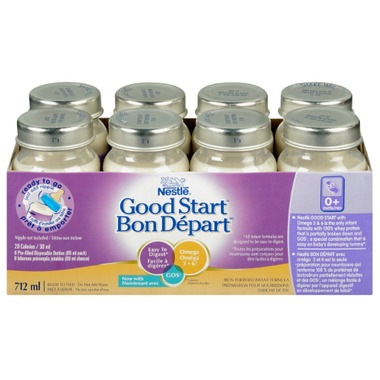 Nestle Good Start Ready To Feed Formula
Omega 3&6
Case of 8 x 89 mL Bottles
This item is a final sale item. Returns cannot be accepted.
Nestle Good Start with Omega 3 & 6 is the only infant formula with 100% whey protein that is partially broken down and GOS, a special combination that is easy on baby's developing tummy.
Comes in pre-filled, recyclable, 89 mL glass bottles. Just shake well, remove the cap, twist on a standard size nipple and ring, and it's ready to go (no warming required if they're already at room temperature).
Suitable for ages 0 months and up.
Features:
With Omega 3 & 6
Easy to digest
With GOS
Iron fortified infant formula
20 calories each bottle
*Nipple not included