Neutrogena Rapid Clear Stubborn Acne Spot Gel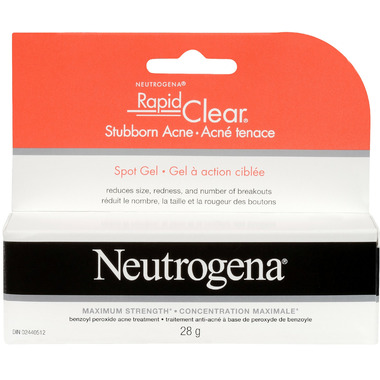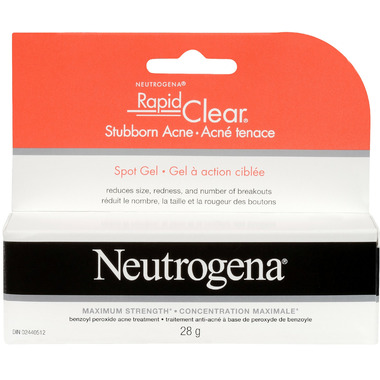 Neutrogena Rapid Clear Stubborn Acne Spot Gel
Formulated with maximum strength* Benzoyl Peroxide, the Neutrogena Rapid Clear Stubborn Acne Spot Gel is the acne medicine dermatologists recommend most for clearer skin** without a prescription. Helps clear acne by reducing the size, redness and number of stubborn breakouts.
*Highest non-prescription strength available.
** Based on US Study
Features
:
Treats & controls stubborn acne
Reduces size, redness, and number of breakouts
Maximum Strength*
Directions
: Wash hands with non-medicated soap (contains no benzoyl peroxide). Apply twice daily or as directed by doctor. Because excessive drying of the skin may occur, start with one application daily, then gradually increase to two or three times daily if needed or as directed by a doctor. If bothersome dryness or peeling occurs, reduce application to once a day or every other day. If going outside, apply sunscreen after using this product.
Helen:
a few months ago
Fastest and most effective spot treatment, put a dab on the effected area, preferably before bed but results can be seen within an hour. I wouldn't use it under makeup unless using a very small since as the cream dries it doesn't absorb into the skin and can be visible but that's to be expected.
Matt:
a few months ago
Love this, but it does seem to leave a bit of white residue, kind of looking like dry skin that's sloughing off. I use this as part of my daily routine (1-2 times a day) usually followed by moisturizer. Besides the weird residue, it works just fine. It have a huge zit on my chin currently and hours after applying this cream it shrunk. Amazing!
Page
1