New Roots Herbal Beef Bone Broth Protein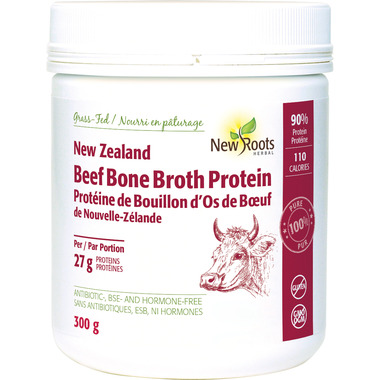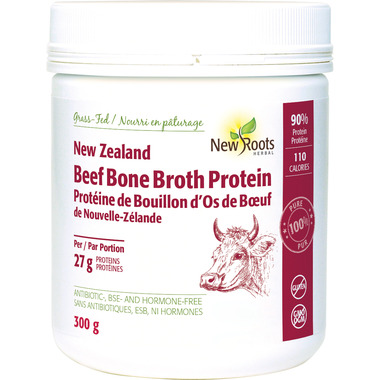 New Roots Herbal Beef Bone Broth Protein
Sourced from grass-fed New Zealand cattle, New Roots Herbal Beef Bone Broth Protein is a nutrient-dense bone broth protein powder boasting a naturally occurring protein content of more than 90%.
The preservation of strength and lean muscle mass has emerged as a critical component for healthy aging; with approximately seven grams of protein per tablespoon, it makes an excellent source of protein to fuel a healthy, active lifestyle.

It dissolves rapidly in hot water to quench your body with the nutrients it craves. Slow simmering maximizes the release of the proteins, minerals, and vitamins that serve to benefit every aspect of your health.

Directions: Pump up the protein content of soups, stews, and sauces; or serve it solo as a delicious bouillon "on-the-go."