Nordic Naturals Arctic Cod Liver Oil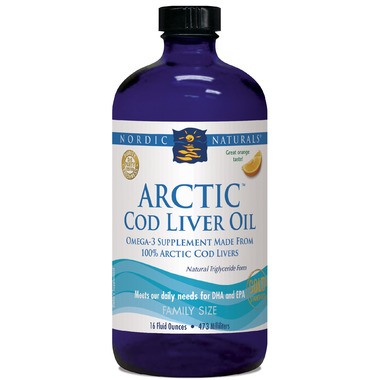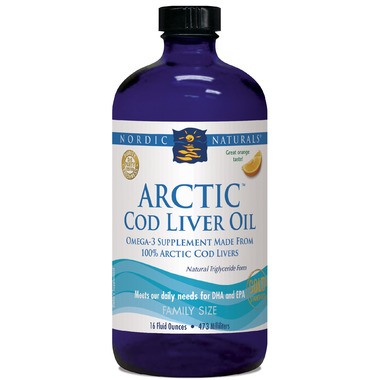 Nordic Naturals Arctic Cod Liver Oil
Nordic Naturals Arctic Cod Liver Oil is a source of omega-3 fatty acids, which support cognitive health and brain function.
The hallmark of achievement for Nordic Naturals is the uniqueness of the Arctic Cod Liver Oil, which is vertically integrated from boat to bottle. By managing every step of the supply chain, we ensure the exceptional quality, safety, and sustainability of our products.
Benefits:
Made from 100% wild Arctic cod—no other fish oils or synthetic additives are ever used
Helps support cognitive health and brain function
Surpasses strict international standards for purity and freshness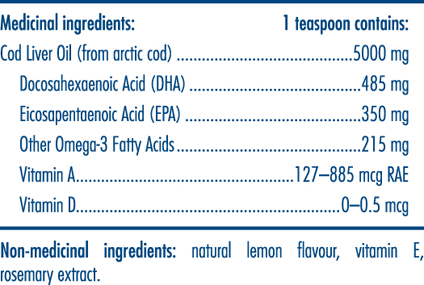 Non-medicinal Ingredients:
natural orange flavour, vitamin E, rosemary extract.
Suggested Use:
One-half to one teaspoon daily, with food, or as directed by your health care professional.

Annie:
about a month ago
Amazing oil. No fishy taste and comes highly recommended from various sources for being the best store-bought non-fermented cod liver oil on the market. Since taking it, my teeth feel stronger and I really like how pure it is. It also doesn't have a fractionated form of vitamin E added as a preservative which can occasionally cause allergic reactions.
Page
1