Nordic Naturals Omega 3 Gummies
Tangerine
60 Chewable Gummies
Nordic Naturals Omega-3 Gummies are tasty treats that satisfy even the pickiest palates. With their yummy tangerine flavour, they are easy to chew, and fun too! Like all Nordic Naturals products, they are proven pure and exceptionally fresh.
Benefits:
Easy-to-chew omega-3 treat for ages 2+
A source of omega-3 fatty acids for the maintenance of good health
No artificial colourings, flavourings, or preservatives
Gluten Free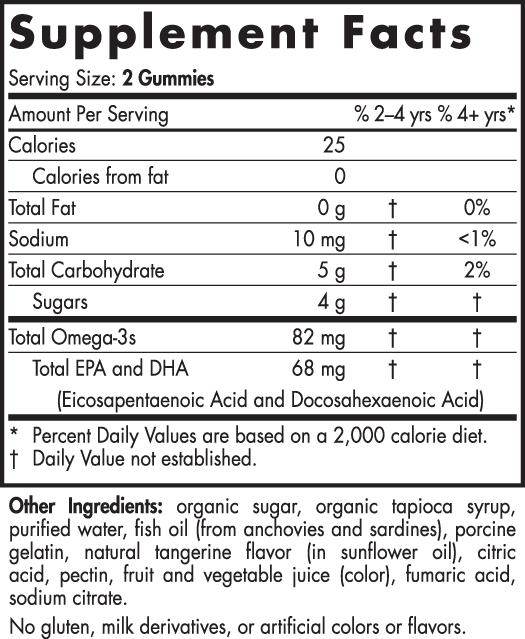 Suggested Use:
For 2 years and older, three gummies daily with food, or as directed by your health care professional. Please ensure child chews each gummy thoroughly.