Nordic Naturals Omega 3 Gummies
Tangerine
60 Chewable Gummies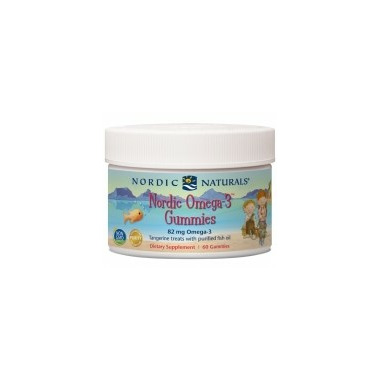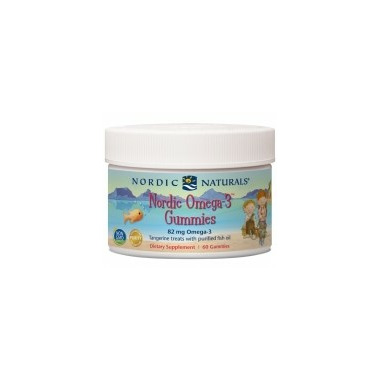 Nordic Naturals Omega 3 Gummies
Tangerine
60 Chewable Gummies
Nordic Naturals Omega-3 Gummies are tasty treats that satisfy even the pickiest palates. With their yummy tangerine flavour, they are easy to chew, and fun too! Like all Nordic Naturals products, they are proven pure and exceptionally fresh.
Benefits:
Easy-to-chew omega-3 treat for ages 2+
A source of omega-3 fatty acids for the maintenance of good health
No artificial colourings, flavourings, or preservatives
Gluten Free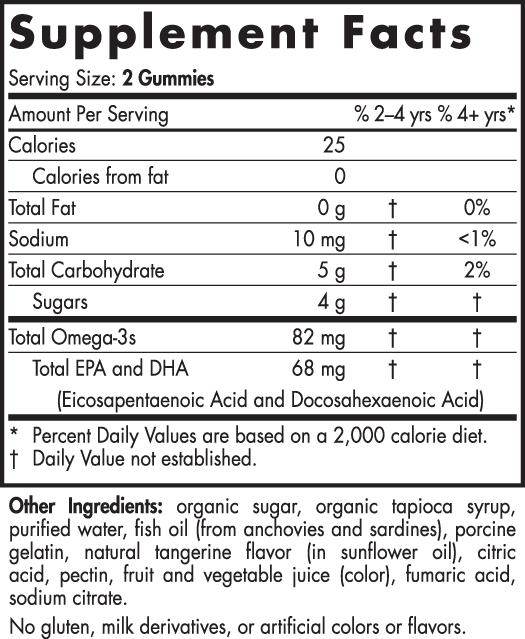 Suggested Use:
For 2 years and older, three gummies daily with food, or as directed by your health care professional. Please ensure child chews each gummy thoroughly.
Lauren:
more than a year ago
I love the Nordic Naturals products, we've previously used several other products including the chewable soft gels. As it has fish oil in it, there is residual taste if you have a picky child. My child who will take flavoured fermented cod liver oil directly and who will chew the Nordic Naturals thinks they are fantastic! My child who won't take other cod liver oils due to taste and who swallows the chewable soft gels to avoid the taste can't stand the after taste of these gummies who won't take them. The tangerine flavour is quite nice and they are easy to chew.
Page
1