North American Herb & Spice
North American Herb & Spice Oil of Black Seed Plus
Supports Digestion, Elimination & Parasite Cleansing 12 oz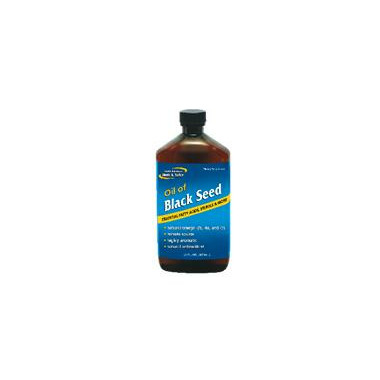 Supports Digestion, Elimination & Parasite Cleansing
12 oz
---
Description
Oil of Black Seed is the natural way to feed the cells of the body with a luscious aromatic oil. This is a top source of essential fatty acids among other vital nutrients. This is the true 100% cold-pressed Mediterranean black seed oil along with wild rosemary oil, wild oregano P73 oil, and organic garlic oil.

Oil of Black Seed is a natural source of vitamin E, sterols, sterolins, and vital omega-3s, -6s, and -9s.

Take one or more teaspoons daily. Makes a tasty addition to any food such as salad, soup, or vegetables. Also add to smoothies.
Contains:

Extra Virgin Black Seed Oil
Wild Rosemary Oil
Wild Oregano Oil
Organic Garlic Oil
Highlights

Shipping & Returns