North American Herb & Spice Resvital Powder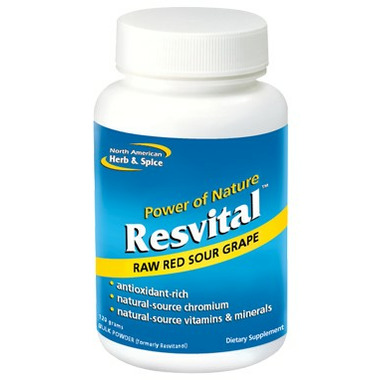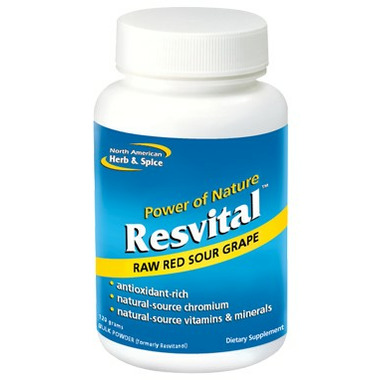 North American Herb & Spice Resvital Powder
A crude, raw, red sour grape powder, Resvital is a sun-dried formula is full of photonic energy and contains naturally occurring resveratrol, malic acid, tartaric acid, and vitamin C, all of which are needed for circulation. It also contains naturally occurring chromium.
In whole foods, sources of chromium are rare, and this mineral is essential for supporting a healthy pancreas, which is responsible for the body's blood sugar mechanism. It is also needed for the healthy support of all muscles in the body, including the heart.
Only the whole grape—the skin, seed, and sour pulp—is used.
Let the bulk powder slowly dissolve in the mouth for maximum potency, or add to a favorite beverage or smoothie. Great on food, especially fish, stir-fry, soups, and cooked vegetables.
Use Resvital daily as a way to get natural-source resveratrol and other grape polyphenols, without the sugar or alcohol. An ideal resveratrol formula, you'll love its tangy taste
Contains:

Red Sour Grape Powder
Potassium

Chromium
Vitamin C