Nosh Tot Munchables Organic Rice Snacks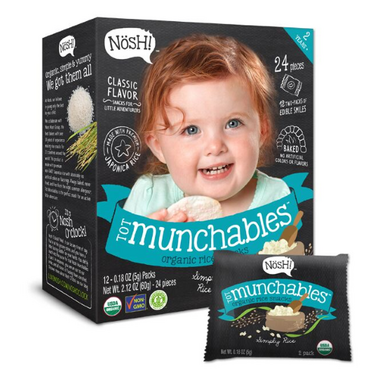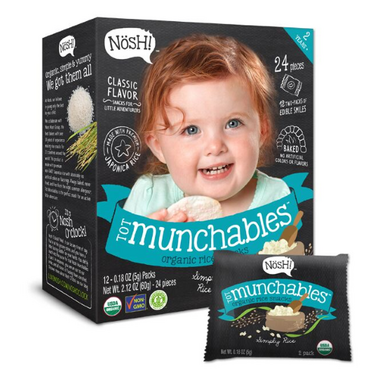 Nosh Tot Munchables Organic Rice Snacks
Nosh's Tot Munchables are yummy and healthy snacks made with 100% organic ingredients. These artisan style rice wafers are super popular with the under-four-feet crowd. Nosh's flavours range from classic to foodie, delighting even the tiniest taste buds. Drop them in a tote bag or keep a few in the kitchen — they're great for on-the-go or right-at-home.
Features:
Dissolves easily
No mess
Free of 8 common allergens
Always baked
Suitable for babies ready for solid food
No artificial colours or flavours
Made with organic ingredients

Ingredients:
organic rice flour, organic sugar, sea salt, gelatin

Safety Precaution: This product should only be fed to seated, supervised children who are accustomed to chewing solid foods.