Nourishtea Yummy Chai Loose Leaf Tea
Black Chai Tea
110 g / 44 Cups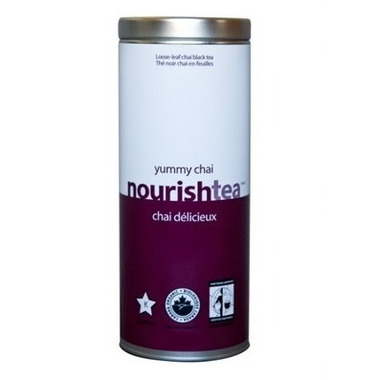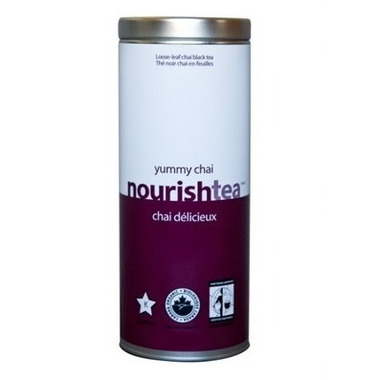 Nourishtea Yummy Chai Loose Leaf Tea
Black Chai Tea
110 g / 44 Cups



The nourishtea experience begins with the world's finest hand picked tea leaves. The nourishtea promise is to bring you the best tasting tea the world has to offer.
nourishtea travels far and wide to find the world's highest quality tea leaves and invite you to sample a cup of pure perfection because at nourishtea they believe a well brewed cup of tea is one of life's most perfect pleasures.
Like all black teas, the base of this chai is from Sri Lanka. It just gets better from there. Throw in a hint of ginger, a less-than-subtle hint of cinnamon and a shovel of cardamom, and you may as well be dancing in the streets of Delhi (close your eyes, and you're there). Go on, give it a chai!
Ingredients:
Organic Fair Trade Certified black tea leaves, organic cinnamon, organic ginger, organic cardamom, organic flavours.