NOW Better Stevia Organic Extract Packets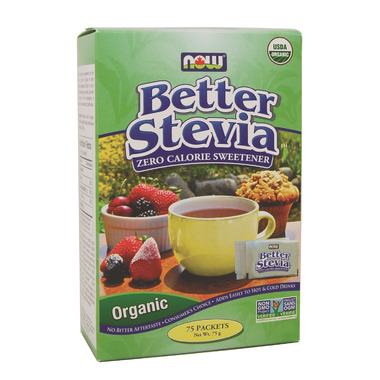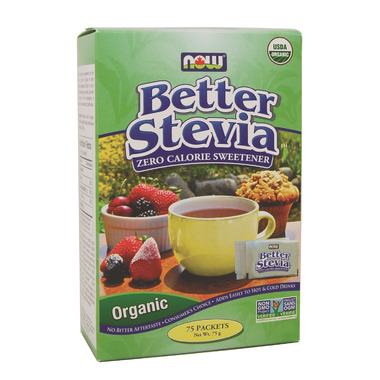 NOW Better Stevia Organic Extract Packets
NOW Foods Stevia Extract with Inulin is certified organic inulin and stevia in easy to use, single serving packets.
Benefits:
Non-Bitter
Calorie-Free
Adds easily to hot and cold liquids
Natural-source ingredients
Canada's leading brand of stevia

Directions: Add 1 packet to 250 mL of hot or cold liquid, stir and drink.

Ingredients (each packet contains): Organic Inulin, Organic Stevia (110 mg of powdered leaf extract from Stevia rebaudiana), Silica.

Contains no: sugar, salt, yeast, wheat, gluten, soy, milk, egg, shellfish, preservatives, artificial colors, artificial flavors or artificial sweeteners.