NOW Foods Bio-Curcumin Phytosome
Turmeric Root Extract
60 Capsules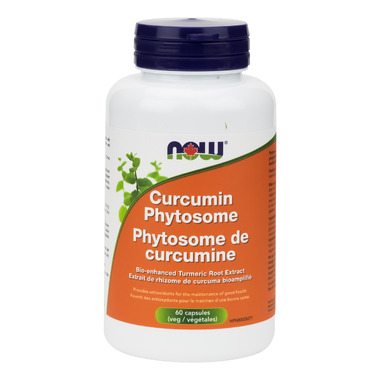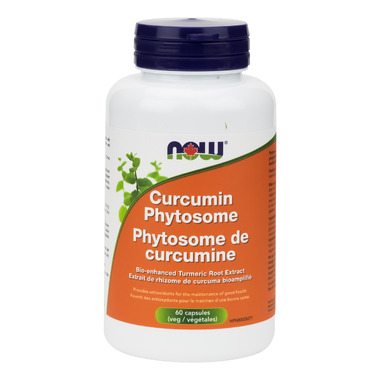 NOW Foods Bio-Curcumin Phytosome
Turmeric Root Extract
60 Capsules
Provides antioxidants for the maintenance of good health. Ideal for those looking for superior antioxidant protection.

Directions: Adult Dosage: Take 1 capsule, 1 to 3 times daily. Consult a health care practitioner prior to use if you are pregnant, taking antiplatelet medication or blood thinners, or if you have gallstones, a bile duct obstruction, stomach ulcers or excess stomach acid.

Ingredients (each capsule contains):
Curcumin……90 mg (from Meriva Tumeric Phytosomes) (Tumeric Root Extract) (Curcuma longa)

Non-Medicinal Ingredients: Veg Capsule (hypromellose, water), Rice Flour,
Cellulose Powder, Magnesium Stearate (vegetable source), Silica, Phosphatidylcholine.


Bonnie:
more than a year ago
Everyone whether young or old should be taking Curcumin daily. It is known that this "spice" has reduced tumours related to colon cancers and is effective in preventing both colon and stomach cancers. It is also a potent anti-inflammatory for arthritis sufferers. There is a warning for those with acid reflux but I haven't experienced any issues at all with taking this supplement twice a day. Its a must try especially from this reputable company.
Page
1