NOW Foods
NOW Foods Evening Primrose Oil 500 mg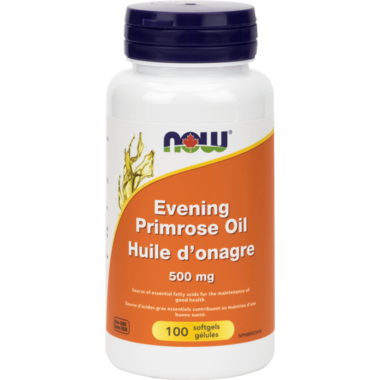 NOW Foods
NOW Foods Evening Primrose Oil 500 mg
Description
Although the body can synthesize Gamma Linolenic Acid (GLA) from other dietary fats, it can be more efficiently utilized for bodily functions when consumed in its preformed state. NOW® Evening Primrose Oil has naturally occurring GLA, an Omega-6 fatty acid that is also found in Borage and Black Currant Seed Oils.

Medicinal Ingredient: Oleum oenothera biennis (oil) 500mg

Other Ingredients: Gelatin, glycerin, water.
Caution: Consult a health care practitioner prior to use if you are taking blood thinners, are taking antipsychotics. Consult a health care practitioner if symptoms persist. Contra-Indications: Do not use if you are taking black cohosh and/or chasteberry, phenothiazines, any seizure disorder, mania and/or schizophrenia, are pregnant and/or breastfeeding.

Highlights

Shipping & Returns