NOW Foods Magnesium Oxide Powder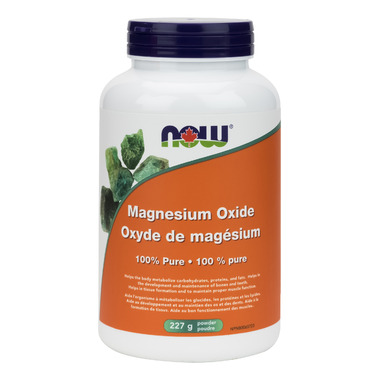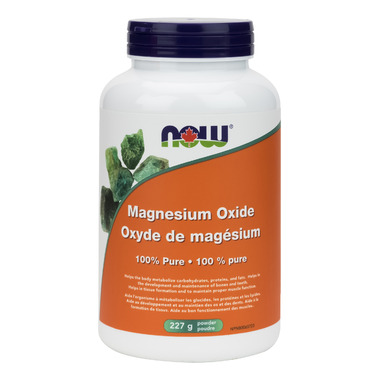 NOW Foods Magnesium Oxide Powder
Magnesium Oxide is derived from ancient oceanic deposits and is a rich source of elemental magnesium (58% average). Magnesium is an essential mineral that plays a key role in the activation of amino acids for protein biosynthesis and is highly concentrated in intracellular fluid and bone.
Features:

100% Pure Powder
Supports Energy Production
Critical for Enzyme Function
Suggested Usage:
As a dietary supplement, take 1/4 level teaspoon daily, preferably with meals or in juices.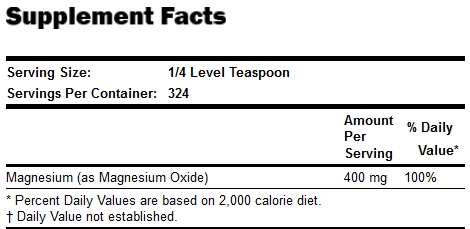 Contains No:
Yeast, milk, wheat, gluten, egg, corn, soy.


Amanda:
more than a year ago
I bought this because it was a powder and a very high dosage with very little product. I find it works wonders, I have very regular bowel movements and it helps with my feeings of calmness. I have yet to feel stressed once and always feel wonderful taking my magnesium. I take it in the morning or night every other day to help me sleep, relieve muscle pain, improve bowel movements and relieve stress, I have seen wonderful results. Minimal taste, easy to get down, super small dose (1/4 tsp) with a high amount of Mg. NOW brand is a very good brand.
Page
1