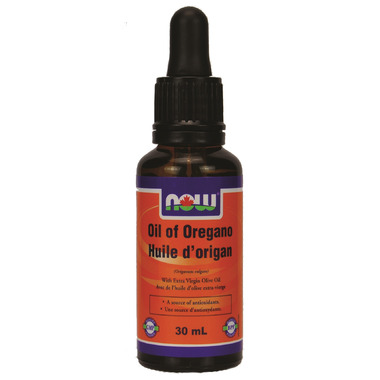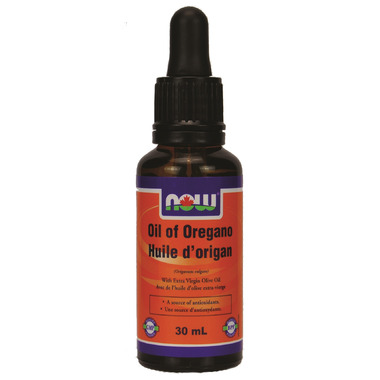 NOW Foods Oil of Oregano with Extra Virgin Olive Oil is a source of antioxidants.

Directions: Adult Dosage: Use 1-2 drops, 1-3 times daily (one drop is 0.03ml). Mix in water or juice and consume with food. Take a few hours before or after taking supplements containing iron, zinc, calcium or copper.

Ingredients (each drop contains): Oil or oregano (Origanum vulgare) (60% carvacrol) 0.00075ml.

Non-Medicinal Ingredients: Extra virgin olive oil.

Caution: Do not use if you are pregnant or breastfeeding, or if you have hypersensitivity or are allergic to herbs in the Lamiaceae family of plants such as basil, hyssop, lavender, marjoram, mint, and sage. Do not exceed recommended dosage. Discontinue use if you experience gastrointestinal upset. Keep out of reach of children.