NOW Foods Probiotic-10 25 Billion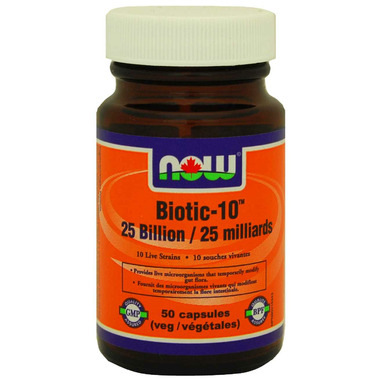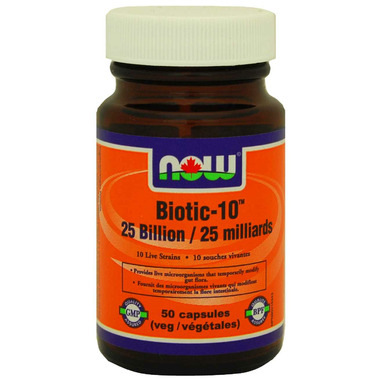 NOW Foods Probiotic-10 25 Billion
This item is a final sale item. Returns cannot be accepted.
This NOW probiotic is designed to provide a high potency and balanced spectrum of beneficial bacteria found in human intestinal tracts. Regular intake of beneficial probiotics can aid in maintaining healthy intestinal flora. This product also contains FOS to assist healthy growth of acidophilus and bifidus organisms.
Features:

10 Probiotic Strains
Dairy, Wheat & Gluten Free
Vegetarian/Vegan Formula

Suggested Usage: As a dietary supplement, take 1 Vcap 1 to 2 times daily between meals or on an empty stomach.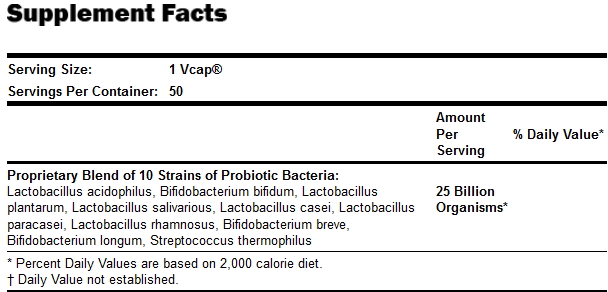 Other Ingredients: Cellulose, Cellulose (capsule), FOS (Fructooligosaccharides), Ascorbyl Palmitate and Silica.

Free Of: Salt, starch, wheat, gluten, soy, milk, egg, shellfish or preservatives.

Keep Refrigerated. Manufacturer recommends storage at room temperature for no longer than 2 weeks.
Please be advised that Well.ca follows manufacturer guidelines for
shipping probiotics. Cold packs will be included where external
temperature necessitates.