NOW Foods Prostate Support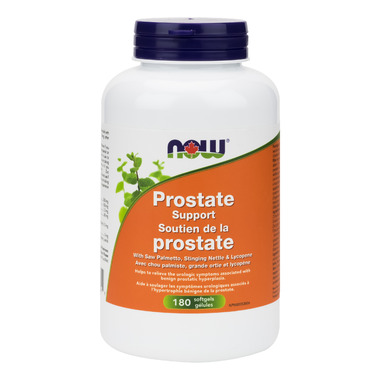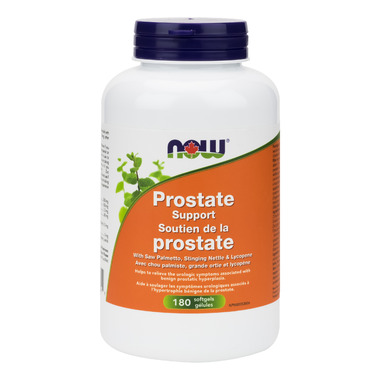 NOW Foods Prostate Support
As we age our needs change, and daily functions become more difficult than they used to. NOW
®
Prostate Support is a blend of standardized extracts of herbs and nutrients to keep your prostate at peak functioning. Saw Palmetto has been shown in clinical studies to support prostate function. Providing additional nutritional support with Pumpkin Seed Oil, Zinc, Vitamin B-6 and Lycopene.
Features:
Helps to relieve the urologic symptoms associated with benign prostatic hyperplasia
Standardized Saw Palmetto, Stinging Nettle & Lycopene
Supports Prostate Health
Softgel oil-based delivery for improved activity
Medicinal Ingredients:

Vitamin B-6 (from Pyridoxine HCl) 5 mg
Zinc (from Zinc Gluconate) 7.5 mg
Saw Palmetto Berry Extract†† (Serenoa repens) 80 mg
Stinging Nettle Root Extract(Urtica dioca)(30 ppm scopoletin) 150 mg
Pumpkin Seed Oil 500 mg
Lycopene (LYC-O-MATO, Natural Tomato Extract) 1.5 mg
Other Ingredients: Softgel (gelatin, glycerine, carob, water) and Beeswax.

Adult Dosage: Take 2 Softgels 2 times daily with meals. Take a few hours before or a few hours after taking other medications. Use for a minimum of 3 months.
Contains no: sugar, salt, starch, yeast, wheat, gluten, corn, soy, milk, egg, shellfish or preservatives.