NOW Foods Red Mineral Algae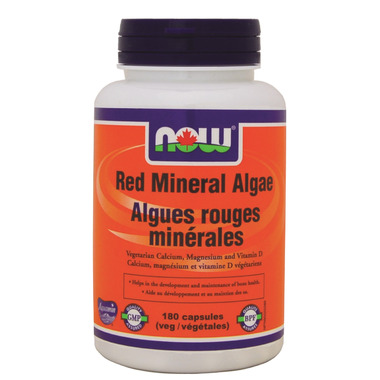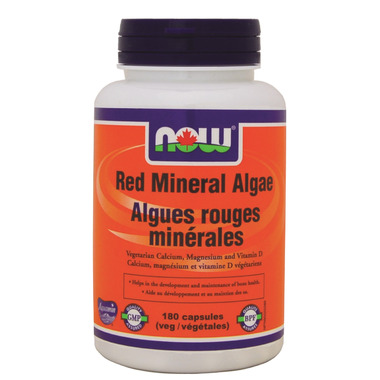 NOW Foods Red Mineral Algae
Aquamin is a mineral supplement derived from red algae harvested off the coasts of Ireland and Iceland. Aquamin is a rich vegetarian source of bioavailable Calcium and Magnesium and contains over 70 other important trace minerals. Marine vegetation is 10-20% richer in minerals than most land vegetables with excellent bio-activity. This multi-mineral complex supports bone integrity and has been used in clinical studies demonstrating that Aquamin can help to support joint health and mobility. This formula also supplies Vitamin D, is 100% vegetarian, and contains Aquamin® that is completely derived from sea vegetables.
Features:
Joint Health
Vegetarian Calcium
Calcium, Magnesium and Trace Minerals derived from Red Marine Algae
Plus Vegetarian Vitamin D
A Dietary Supplement
Medicinal Ingredients:
Vitamin D (as Ergocalciferol) ... 1,000 IU

Calcium (from Aquamin F) ... 1.0 g (1,000 mg)

Magnesium (from Aquamin F) ... 80 mg

Aquamin F (as Mineralized Red Algae Sea Minerals) ... 3.2 g (3,200 mg)

(Lithothamnium corallioides/Lithothamnium calcareum) (Whole Plant)

Other Ingredients: Rice Flour, Cellulose (capsule), Stearic Acid (vegetable source), Magnesium Stearate (vegetable source) and Silica.

Contains no: sugar, salt, yeast, wheat, gluten, corn, soy, milk, egg, shellfish or preservatives. Vegetarian/Vegan Product.