NOW Foods Silymarin Milk Thistle Extract 150 mg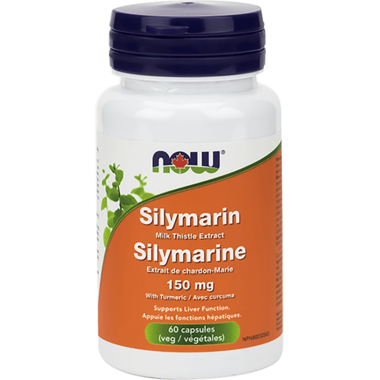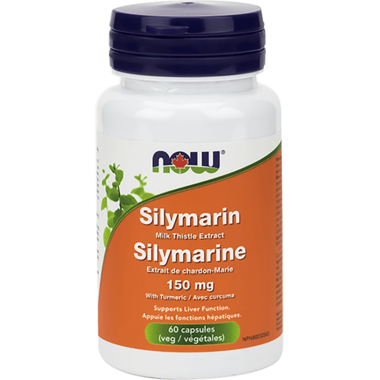 NOW Foods Silymarin Milk Thistle Extract 150 mg
Utilizing a time-honoured ingredient, used for generations because of its benefits. Silymarin (Silybum marianum), also known as Milk Thistle, has been used in remedies by traditional herbalists for centuries. Scientific studies have indicated that constituents in Silymarin may help to support healthy liver function. Turmeric is included in this vegetarian formula for additional support of the detoxification process that happens in the liver.
Features:

Milk Thistle Standardized Extract
Vegetarian/Vegan Formula
With Turmeric
Suggested Usage: As an herbal dietary supplement, take 2 Vcaps 1 to 3 times daily.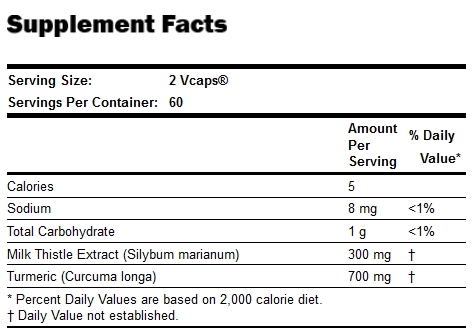 Other Ingredients:
Rice Flour, Magnesium Stearate. Turmeric has been added to complement the effects of Milk Thistle Extract.
Free Of:
Starch, yeast, wheat, corn, egg, milk, soy
Warnings:
Due to Turmeric content, this product is not to be used by pregnant or lactating women or by persons with gall bladder problems, stomach ulcers or other stomach disorders unless recommended by a health care practitioner.