NOW Foods SULMEDOL Sublimed Sulfur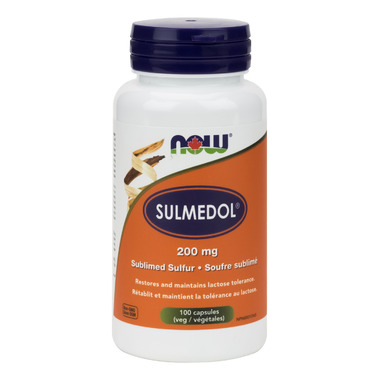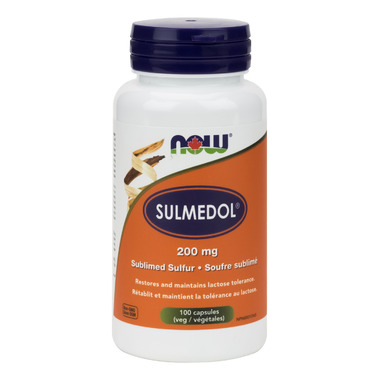 NOW Foods SULMEDOL Sublimed Sulfur
- We're sorry, this product is no longer available!
- Shop for other products in: Lactose Intolerance

NOW SULMEDOL can eliminate lactose intolerance by reactivating the body's natural production of lactase, the enzyme that digests lactose. SULMEDOL is a unique form of the mineral sulfur, called sublime sulfur. It is the first licensed natural health product (NHP) known to activate the lactase in your intestine and
restore the ability to digest lactose.
SULMEDOL is patented and approved as a NHP for this condition in Canada, based on the research of Dr. Airudin Khan M.D. of London, Ontario. SULMEDOL activates the lactase enzyme in your small intestine and restores your ability to digest lactose, eliminating the need for lactose-free dairy products and lactose-digesting enzymes before each meal.
Imagine enjoying the unrestricted consumption of delicious and nutritious dairy foods without the need to carry lactase pills everywhere you go. Now that is Real Freedom!
Features:
Restores and Maintains Lactose Tolerance
Clinically Proven Sublimed Sulfur
Eliminates need for inconvenient Lactase enzymes
Ingredients (each capsule contains):
Sublimed Sulfur (USP) ... 200 mg
Non-Medicinal Ingredients:
Cellulose Veg Capsule (hypromellose, water), Magnesium Stearate (vegetable source), Silica.
Directions:
Adults and Adolescents 11 and over: Take 1 capsule, twice daily immediately after breakfast and supper.