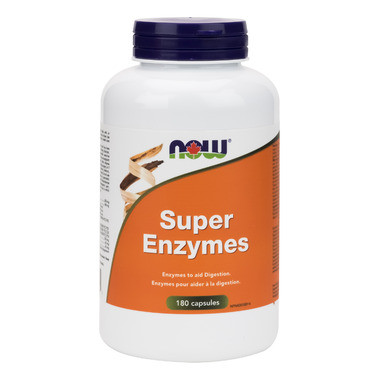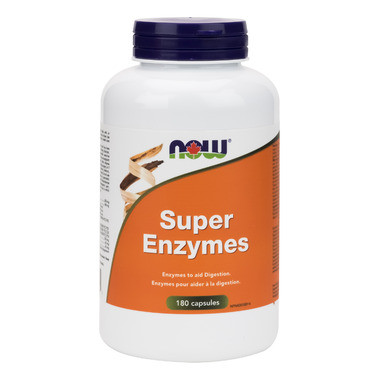 To avoid cramps, or even just to make the most of the food you eat, NOW@ Super Enzymes is a natural aid that assists with your body's normal processing of food. NOW
®
Super Enzymes is a comprehensive blend of enzymes that supports healthy digestion. Formulated with Bromelain, Ox Bile, Pancreatin and Papain, Super Enzymes helps to optimize the breakdown of fats, carbohydrates and protein. Capsule delivery ensures fast action.
Features:
Enzymes to aid digestion
Comprehensive formula
Breaks down Fats, Carbs & Protein
Optimizes Nutrient Uptake
Suggested Usage:
As a dietary supplement, take 1 capsule with each meal.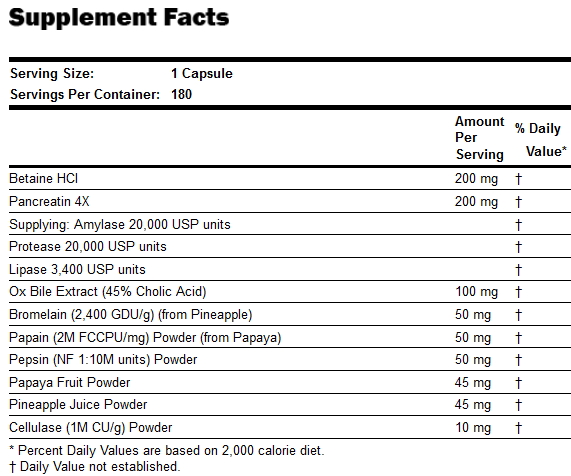 Other Ingredients:
Gelatin (capsule), Cellulose, Magnesium Stearate (vegetable source) and Silica. Contains sulfites. May contain lactose (milk) as a processing aid.
Not manufactured with wheat, gluten, soy, egg, fish, shellfish or tree nut ingredients. Produced in a GMP facility that processes other ingredients containing these allergens.
Caution:
For adults only. Consult physician if pregnant/nursing, taking medication, or have a medical condition. Keep out of reach of children.