NOW Foods UC-II Undenatured Collagen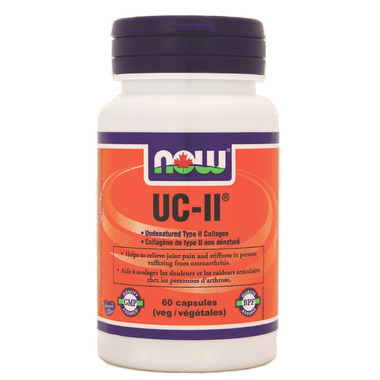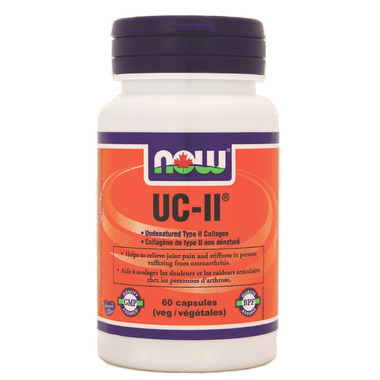 NOW Foods UC-II Undenatured Collagen
Perhaps the part of our body that experiences the most wear and tear throughout the day are our joints. They are used in one form or another in almost everything that we do. It's time to take care of those joints and ensure they last as long as we do. NOW Foods UC-II Undenatured Collagen provides the components needed to repair joints and have them working at their best.

Cartilage is one of the primary connective tissues of the body, providing flexibility and support to joints. Undenatured Type II Collagen is the principal structural protein in cartilage that is responsible for its tensile strength and toughness. Derived from chicken sternum cartilage, UC-II is a patented form of Undenatured (native) Type II Collagen that works with the immune system to support healthy joints. Human clinical studies have found that just one 40 mg capsule of UC-II per day can help to promote joint comfort, as well as healthy joint function and flexibility.
Directions:
Adult Dosage: Take 1 capsule daily with meals. Take a few hours before or after taking other medication. Consult a health care practitioner for use beyond 12 weeks.
Ingredients (each capsule contains):
Undenatured Type II Collagen 10mg (from 40mg UC-11® Standardized Chicken Cartilage) Mineralized Red Algae (as Aquamin®) 250 mg (lithothamnium corallioiders) (Whole plant) Providing: Calcium 80mg Magnesium 6.25mg
Non-Medicinal Ingredients:
Veg capsule (hypromellose, water), cellulose, stearic acid, silica.
Caution:
Consult a health care practitioner prior to use if you are pregnant or breastfeeding. Consult a health care practitioner if symptoms persist or worsen.