Now Pau D'Arco Traditional Wellness Tea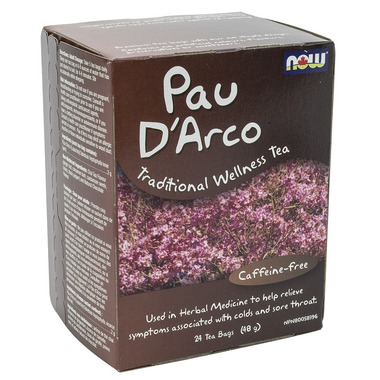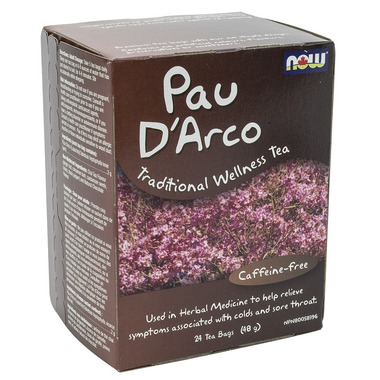 Now Pau D'Arco Traditional Wellness Tea
Now Pau D'Arco herbal wellness tea can be u
sed in Herbal Medicine to help relieve symptoms associated with colds and sore throat.
Features:
Caffeine-free
A traditional herbal experience for overall wellness
Ingredients: Pau D'Arco Bark, Chai Spices (ginger root, cinnamon bark, cardamom seeds, clove buds, black pepper seeds), Natural Chocolate Flavor.
Instructions: Steep one tea bag in 6-8 ounces of water that has just started to boil, for 4-6 minutes. Stir occasionally while steeping.
Premium tea bags with Now Foods' no-staples design.
Contains no artificial colors, flavors, preservatives, or sugars.
Cautions and Warnings: Consult a health care practitioner prior to use if you are taking antineoplastic (anticancer) agents, anticoagulants or immunosuppressants, or if you have a clotting disorder or autoimmune disease. Consult a health care practitioner if symptoms persist or worsen.

Contra-Indications: Do not take if you are pregnant or breastfeeding. Do not take if you are trying to conceive.

Known Adverse Reactions: Pau d'Arco may elicit an allergic reaction in those individuals sensitive to wood dust.