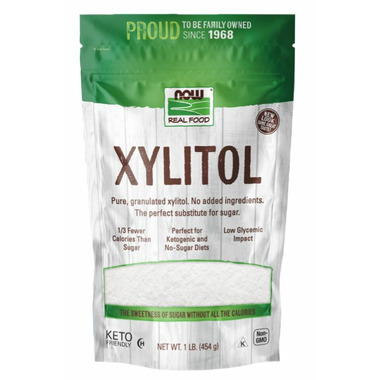 Description
NOW Real Food Xylitol Powder is a natural sugar substitute that resembles traditional sugar in both texture, weight and taste. Xylitol can replace sugar in almost any recipe.
Directions:
For best results, simply replace each 1/2 teaspoon of sugar with an equivalent amount of xylitol powder.
Caution: Diarrhea may occur with excessive consumption. If this occurs, reduce intake. Warning: Xylitol is safe for people, but harmful to dogs. Do not feed to pets.
Highlights

Features
Shipping & Returns