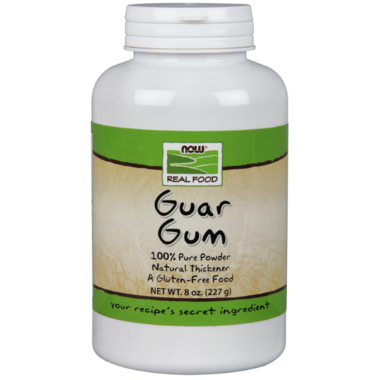 Description
A natural thickening agent derived from the little-known guar bean, Guar Gum is used extensively in the commercial food industry. At the consumer level, it's most commonly used when baking with whole grain flours that typically don't rise due to their lack of gluten.
Features:
100% Pure Powder
Natural Thickener
A Gluten-Free Food
Vegetarian/Vegan
Non GMO
Suggested Usage: NOW Real Food Guar Gum improves the thickness of whole grain and gluten-free flours, allowing them to rise and take on the light, fluffy consistency of more common baked goods. It's also an excellent addition to sauces and salad dressings.

Ingredients: Pure Guar Gum.
Highlights

Shipping & Returns