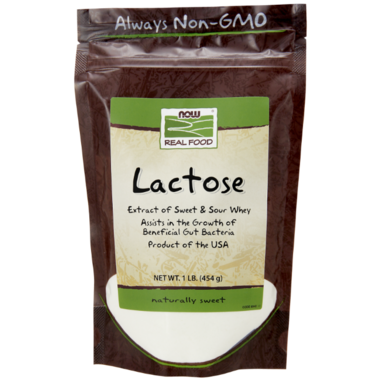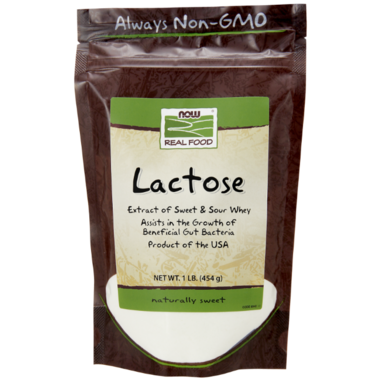 NOW Real Food Pure Lactose is about 20% the sweetness of sugar and is used in unique food applications and as a sweet addition to children's milk. Also known as "milk sugar", Lactose is a natural sugar found in milk, extracted from sweet or sour whey.
Because you are what you eat, NOW Real Food has been committed to providing delicious, healthy, natural and organic foods since 1968. They're independent, family owned, and proud of it. Keep it natural. Keep it real.
Features:
Extract of Sweet and Sour Whey
Assists in the Growth of Beneficial Gut Bacteria
Naturally Sweet
Ingredients:
Pure Lactose (milk sugar)
Warnings:
If symptoms of lactose intolerance occur, such as abdominal gas or diarrhea, discontinue use.