NOW Real Food Raw Energy Nut Mix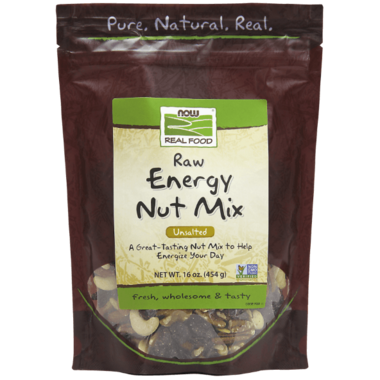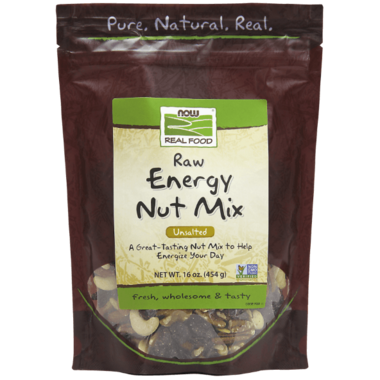 NOW Real Food Raw Energy Nut Mix
Looking for a healthy and natural boost of energy to get you through the day? NOW Real Food® Raw Energy Nut Mix is a tasty and nutritious combination of raisins, walnuts, pecans, almonds, pumpkin seeds and cashews that's a perfect healthy energy boost. Their Raw Energy Nut Mix is a natural source of healthy fatty acids, so not only do you get a natural burst of energy to keep you going strong, you also provide your body with essential nutrients for good health. Talk about a win-win! Fresher ingredients simply taste better, which is why this product is packaged using NOW® Fresh Fill Technology, a natural blend of carbon dioxide and nitrogen that displaces oxygen in the bag to maximize flavour and freshness.
Because you are what you eat, NOW Real Food® has been committed to providing delicious, healthy, natural and organic foods since 1968. They're independent, family owned, and proud of it. Keep it natural. Keep it real. Refrigeration Recommended after opening.
Ingredients: Raisins, Walnuts, Pecans, Almonds, Pumpkin Seeds and Cashews.