NOW Sports Whey Protein Isolate Powder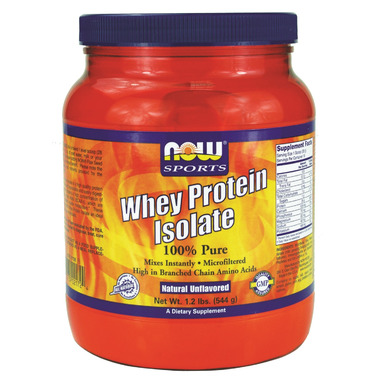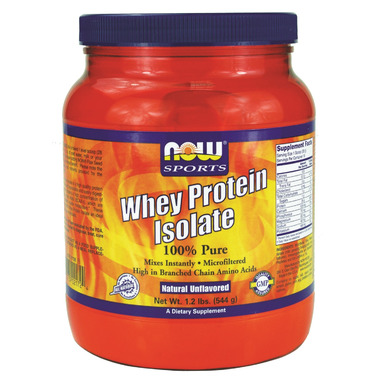 NOW Sports Whey Protein Isolate Powder
NOW Whey Protein Isolate is a high quality protein supplement that is both bioavailable and easily digested. Whey protein contains a high concentration of Branched Chain Amino Acids (BCAA's), which are important for efficient muscle metabolism. These qualities make NOW Whey Protein Isolate an ideal supplement for active individuals.
Whey protein is considered to have the highest Biological Value of any protein source - superior in essential amino acid content to beef, milk, casein or soy.
Features:
100% Pure
Mixes Instantly
Microfiltered
High in Branch Chain Amino Acids
Natural Unflavoured
No Aspartame, No Sucralose, No Acesulfame-K
Suggested Usage:
Add 1 level scoop (28 g) daily to 8 oz. of cold water, milk, or your favourite juice, and blend.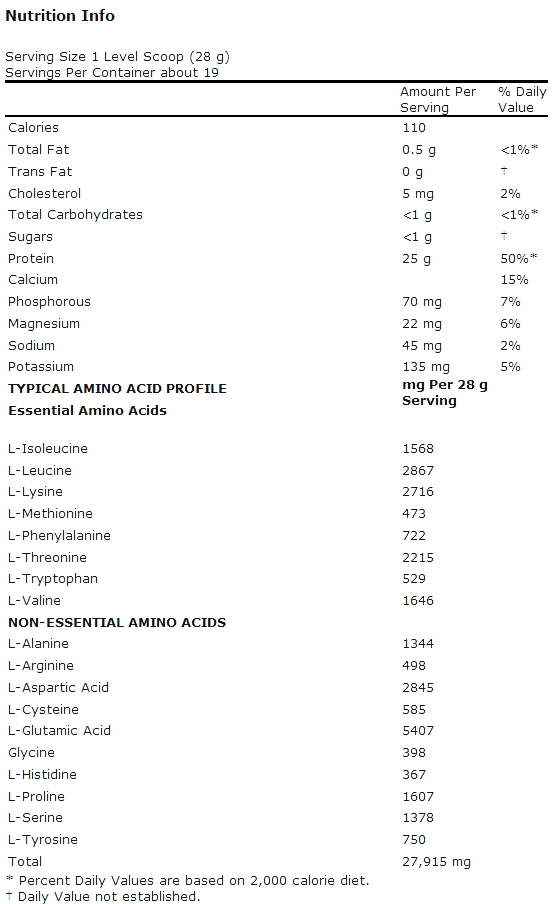 Other Ingredients:
Microfiltered Whey Protein Isolate (including ß-lactoglobulin, α-lactalbumin, Immunoglobulins and Glycomacro Peptides) and Soy Lecithin (< 1%). Contains milk and soy.
Not manufactured with wheat, gluten, egg, fish, shellfish or tree nut ingredients. Produced in a GMP facility that processes other ingredients containing these allergens.