Nunweiler's Flour Company Organic Buckwheat Pancake & Waffle Mix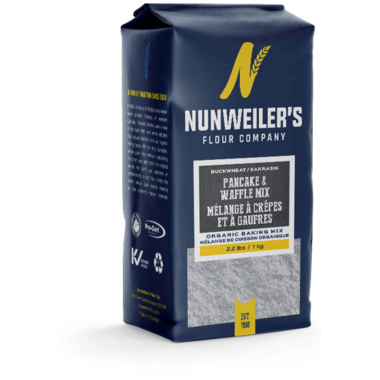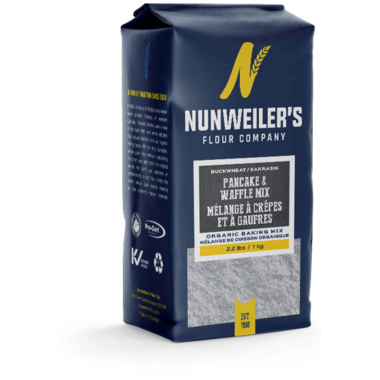 Nunweiler's Flour Company Organic Buckwheat Pancake & Waffle Mix


Nunweiler's Buckwheat Pancake & Waffle Mix is made from only Canadian grains. The bran and germ are left intact throughout the milling process, ensuring every cup of this mix contains all the nutrients nature intended.

The mix is easy to make, just add milk or dairy alternative, oil, and eggs (optional).

Ingredients: Organic Whole Grain Wheat Flour, Organic Whole Grain Buckwheat Flour, Non-Aluminum Baking Powder (Mono-Calcium Phosphate, Sodium Bicarbonate), Sea Salt.
Warning: Contains: Wheat.