Nutiva Organic Shelled Hemp Seed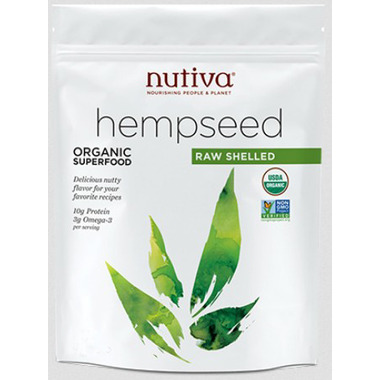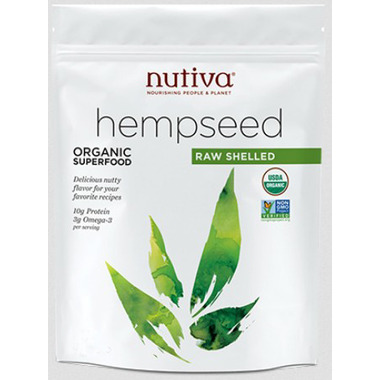 Nutiva Organic Shelled Hemp Seed
Nutiva's certified organic hemp seeds are grown without any chemical pesticides, herbicides or chemical fertilizers. Are Nutiva hemp seeds raw? Yes! Nutiva's hemp products are cold-processed (under 104°F) from raw, live hemp seeds. Nutiva utilizes a mechanical process to remove the hard shells, yielding our delicious organic shelled hemp seeds.
Shelled hemp seeds (or hempnuts) taste similar to sesame or sunflower seeds and can be added to almost any recipe.
Ingredients: 100% raw certified-organic shelled hemp seeds.
Because Nutiva cannot legally grow hemp in the United States, they must reply on Canadian farmers to produce the hemp crops. Shortages of organic seeds often occur due to weather or because surging sales outstrip supply.
cold-processed
oxygen removed
These steps ensure freshness and help protect the delicate Omega-3 fatty acids. It's part of Nutiva's commitment to "Nourishing People and Planet."