Nutiva
Nutiva Organic Virgin Coconut Oil
Nutiva
Nutiva Organic Virgin Coconut Oil
860 mL
Nutiva Organic Virgin Coconut Oil
is rated out of
5
by
161
.
---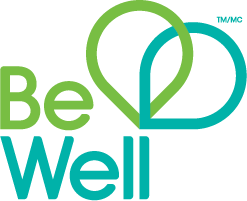 Spend $20 on Aromatherapy, Diffusers & Essential Oils & get 2000 Be Well Points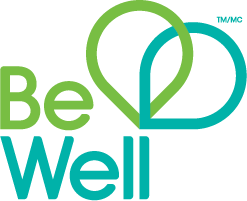 Spend $20 on Aromatherapy, Diffusers & Essential Oils & get 2000 Be Well Points
Description
Nutiva Organic Virgin Coconut Oil is a delicious virgin coconut oil that has various applications, including use as a cooking oil perfect for sauteeing and baking (use at temperatures upto 175°C), can even be used in skin care. Being unrefined, cold-pressed and virgin, this coconut oil has as little tampering as possible so you can enjoy its natural qualities. Nutiva Organic Virgin Coconut Oil has a light taste, pleasant aroma and pure white colour.
Features:

Certified Organic and Non-GMO
Cold-pressed and unrefined
Non BPA packaging
Kosher
Ingredients: Organic virgin coconut oil.
Warning: Made in a facility that handles peanuts.
Highlights

Shipping & Returns
Unfortunately, due to the nature of this item, we cannot accept any returns.
This product cannot be shipped to Remote locations.
Click here for more information
Rated

5

out of

5
by
CO
from
I use coconut oil for my hair and nails. I have recently started using it for my face and might start taking a couple tablespoons daily. I appreciate the quality of the oil and that it is virgin, organic, cold pressed WITHOUT using hexanes. And the smell! It's just a mood booster. :) I agree with Nicki, although many things are cheaper on Well.ca (e.g. shampoos, castor oil, essential oils, jojoba oil), this particular product is cheaper at my grocery store. I still LOVE well.ca and am not too disappointed because I can find many other great products on the site.
Date published: 2012-08-12
Rated

5

out of

5
by
Fs
from
I found out after Christmas that I have contact dermatitis, still waiting for allergy test. In the meantime, the doctor prescribed medication, but it makes me drowzy. He also gave me Betaderm cream 0.1% which is not good for your skin. I have been researching natural ingredients to help with the redness, itching and blisters. Very uncomfortable! I came across this recipe using some coconut oil. I made it a few days ago and when the dermatitis flared up, it usually does in the evenings, I applied the cream on and within 5 min. no more itching or burning. I couldn't believe it, it worked! This will relieved the pain until I go for the allergy test. Thanks so much Well.ca for having the best coconut oil here. I am ordering more!
Date published: 2013-03-04
Rated

5

out of

5
by
Philana
from
This coconut oil goes on smoothly, its a bit oily at first but absorbs quickly. It smells like coconuts and sugar, very yummy and not over powering at all. I use it as a nightly body and facial moisturizer and also in my hair as well as its supposed to aid growth. When I wash it out my hair is shiny and silky.. like in the commercials :) Its a great buy for the price. Lastly, I really appreciated how it was packaged & shipped to my home. The bottle was tightly sealed and wrapped in bubble wrap to avoid spillage,
Date published: 2012-01-12
Rated

3

out of

5
by
Melanie
from
FYI: For those who are allergic to peanuts, the coconut oil is packaged in a facility that also packages peanut oil. Unfortunately, I wasn't aware of this before purchasing (I'm allergic to peanuts), so never got to use the product. It may be helpful for Well.ca to list this info in the "please note" section.
Date published: 2015-12-14
Rated

5

out of

5
by
Janice
from
I love the taste. For example, I'll have a banana, a teaspoon of this luscious coconut oil, and sprinkle on some cinnamon, and what a treat! It's as though I'm in Hawaii with the wonderful tropical taste. For my hair, I'll either glob some on for overnight deep conditioning or I'll put the tiniest amount in my hands, rub my hands together, and spread it on my ends only. Works for healthy shine every time!
Date published: 2011-06-10
Rated

5

out of

5
by
Rebecca
from
I love this stuff! I've bought other brands of coconut oil before and the coconut smell was purposely removed from them. This brand smells like coconut, which I love. It's great for cooking and as a moisturizer for sensitive skin. I've also been trying it as a sunblock because my son is super sensitive to anything that touches his skin. So far so good, but from what I've read you need to reapply every hour, so be careful.
Date published: 2013-05-05
Rated

5

out of

5
by
Char
from
Great!
Very good product. It smells amazing. We all use it and so does our dog.
Date published: 2020-11-10
Rated

5

out of

5
by
long
from
I like it
I buy this brand of coconut oil all the time. Good quality
Date published: 2020-02-05