Nutribiotic Grapefruit Seed Extract Tablets with Vitamin A & Zinc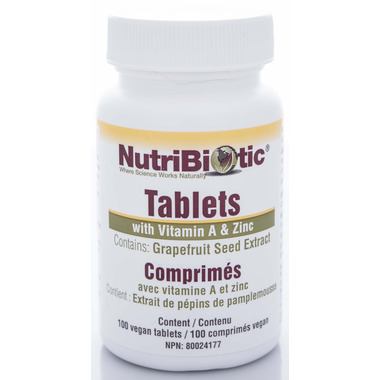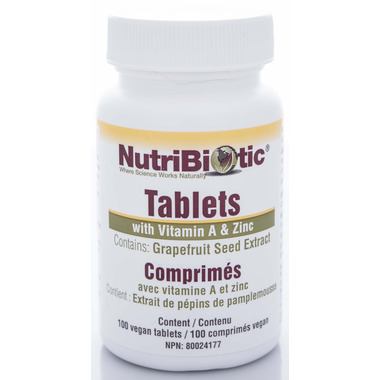 Nutribiotic Grapefruit Seed Extract Tablets with Vitamin A & Zinc
Nutribiotic Grapefruit Seed Extract Tablets with Vitamin A & Zinc contain grapefruit seed extract, a natural compound derived from the seed and pulp of grapefruit.

Ingredients: Grapefruit seed extract 125 mg, rice protein fiber (filler), vegetable cellulose (binder), vegetable stearine (lubricant), guar gum, ethylcellulose, and vegetable coating.

Directions: Adults, take one tablet one to three times daily. Children 6-14 years of age, take one tablet daily. Take with or without meals. Not recommended for children under 6 years of age.

Cautions: Keep out of reach of children. Do not exceed suggested use without consulting a licensed healthcare professional.