o.b. Pro Comfort Tampons with SilkTouch Cover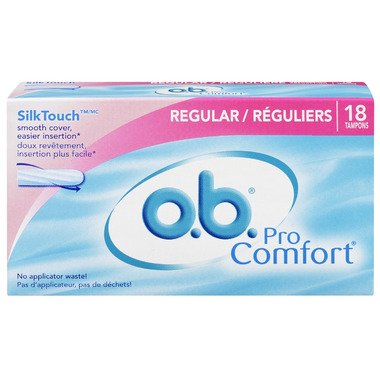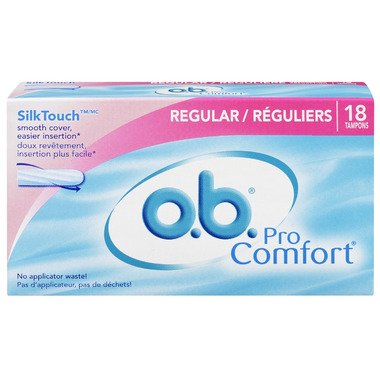 o.b. Pro Comfort Tampons with SilkTouch Cover
o.b. no-applicator tampons are designed by a woman for the ultimate in comfort fit. Soft rounded tips help you insert it gently and easily.
Regular absorbency. For days when your flow is light to medium, at the beginning or very end of your period.
Christina:
more than a year ago
I love OB tampons, they are the only brand I buy!

However, I HATE the ones that have 'silktouch' and am always disappointed when I buy them by accident (the boxes look so alike). Just a warning to others. The silktouch OB are more slippery and do not stay in as long. I feel as though they adsorb 1/2 of what they should. Stick with the regular cotton ones without silktouch.

I am also hoping Ob comes out with a more organic line soon. They are so good for the environment I would love if they also used organic non-bleached fibers too.
Page
1