Odacite Pa+G Papaya Geranium Facial Serum Concentrate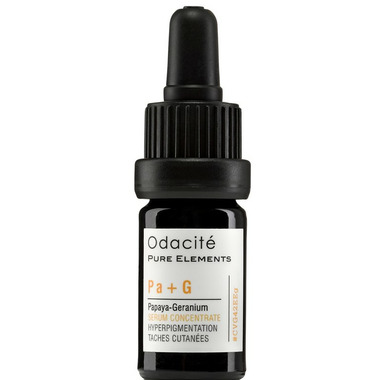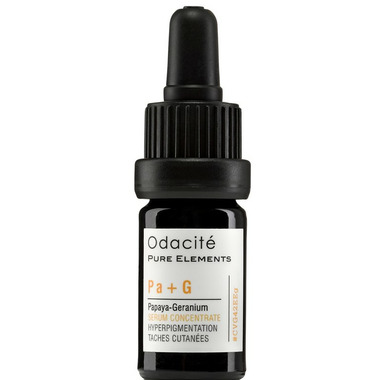 Odacite Pa+G Papaya Geranium Facial Serum Concentrate
Specific Skin Concern:
Hyperpigmentation
Dark spot corrector formulated to fade brown spots and prevent further skin pigmentations.
Papaya fruit enzymes dissolve dead skin cells unveiling a fresh and more even-toned glow.
Geranium and Lemon oils combine to further encourage a more even skin tone and to reduce the look and feel of fine lines.
In aromatherapy, Geranium oil is known to have a harmonizing effect on the mind & body, helping you to avoid emotional roller coasters.
To use:
Use as a spot treatment by massaging onto brownspot. Or supercharge your daily moisturizer by mixing in a couple drops of Pa+G and use as a preventative treatment.
Ingredients
: Highest-grade cold-pressed certified virgin Papaya (Carica papaya) oil, Certified organic Geranium, Lemon (Pelargonium graveolens, Citrus limon) essential oils, Certified GMO-free Vitamin E (Tocopherols) oil.
Natural, 100% Vegan, Non-GMO, Cruelty Free, Made in California

Sandra:
a few months ago
This oil unfortunately did not work for me like I had hoped. Although it did hydrate my skin and it smells lovely, I found that it did not get rid of or even lighten my acne scars and other skin pigmentation. I would not recommend purchasing this. It is very expensive for such a small bottle (5ml). For reference, I did not try to dilute it and had applied it directly onto cleansed skin after toning and before moisturizing.
Page
1