Oh! Naturals Banana Chips Chocolate Flavour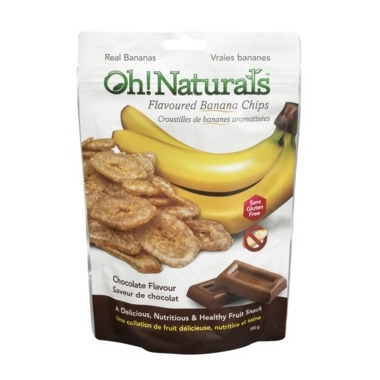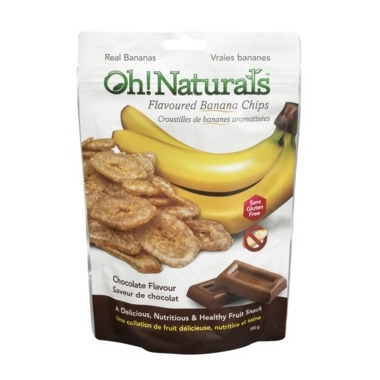 Oh! Naturals Banana Chips Chocolate Flavour
If you are tired of nibbling on rice cakes, consider trying Oh! Naturals Banana Chips. Crunchy and delicious snacks!
Oh! Naturals Banana Chips are made from the Chuoi Xiem banana which is grown in Vietnam. This is a non plantation variety common throughout that country and considered to be among the sweetest and most flavourful. The chips are processed in their facility in Vietnam under strict ISO 9000 and HACCP quality assurance guidelines. The process is called Vacuum frying and produces a chip that has 1/2 of the fat found in other banana chips.
Features
:
Vacuum Fried = lower in fat and keeps mineral content
Vegan
Gluten free
Peanut free



Debra:
more than a year ago
These banana chips are actually good for you! Not like most banana chips that are loaded with saturated fats (coconut oils. etc). This brand comes across with more of a freeze dried texture, and is low in fats and calories. Definitely my go to banana chip from now on. The flavors are great, subtle but still noticeable.
Page
1