OLLY Kids' Multi + Omega-3 Berry Tangy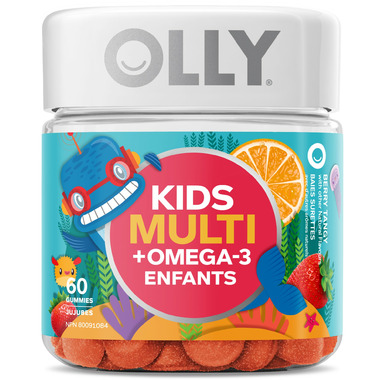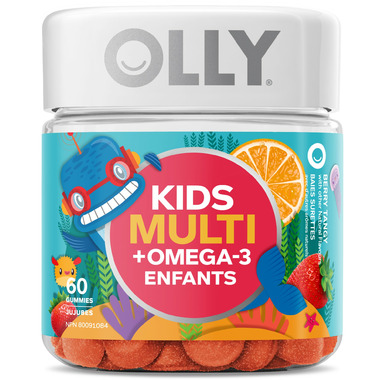 OLLY Kids' Multi + Omega-3 Berry Tangy
Heads up. This delicious little multi is packed with all the good stuff kiddos need daily, plus a boost of DHA to support those budding brains. OLLY Kids Multi + Omega-3 delivers essential vitamins and minerals active kiddos need plus a boost of Omega-3 DHA, the good fats their budding brains need.
Features:

OMEGA-3 DHA - Added a boost of this essential fatty acid to help support healthy brain and eye development and function.

Naturally Tasty - Strawberry & Tangerine
Serving Size: 2 gummies
Recommended Dose: Children 2-3 years take 1 gummy daily. Children 4-9 years take 2 gummies daily. Take with food, a few hours before or after taking other medication or natural health products.
Ingredients: Cane Sugar, Glucose Syrup, Water, Gelatin, Modified Potato Starch, Lactic Acid, Natural Flavors, Citric Acid, Coloring (from lycopene, paprika), Capsicum annuum Extract
May Contain: gluten, wheat, dairy, nut, sugar, soy