OneTouch Ultra 2 Blood Glucose Monitoring System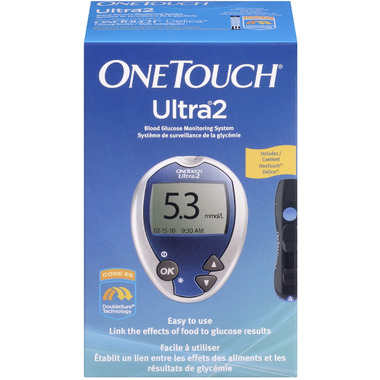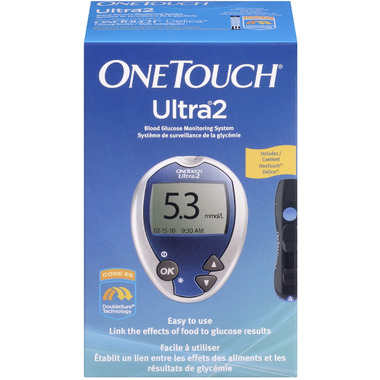 OneTouch Ultra 2 Blood Glucose Monitoring System
The OneTouch Ultra 2 Meter helps you observe the link between your food choices and your blood glucose results. This meter is already set to Code25 making calibration and accuracy easy. Just confirm Code25 on the meter before each test.
Features:
Easy to use
Easy to turn on meal flags
Mark results as before or after a meal
On-screen before and after meal average
Compatible With:
OneTouch Ultra Blue Test Strips
OneTouch Ultra Control Solution
OneTouch Ultra 2 System Kit includes:
OneTouch Ultra 2 Meter (batteries included)
OneTouch Delica Lancing Device
10 OneTouch Delica Lancets
User Guide
Product Registration Form
Carrying case
John:
more than a year ago
Not impressed. The manual out of the box is the size of a large newspaper...hard to hold and read. The unit itself...need a magnifying glass just to run the set up. Records time of test but a much better idea is options like : before a meal : after a meal..... The readings are large enough but I found the Bayer Contour USB a much better unit.
Page
1