One Drop Protein Remover
2 3ml Bottles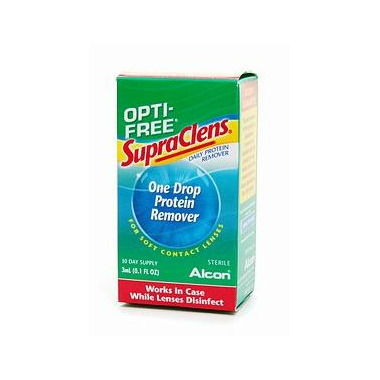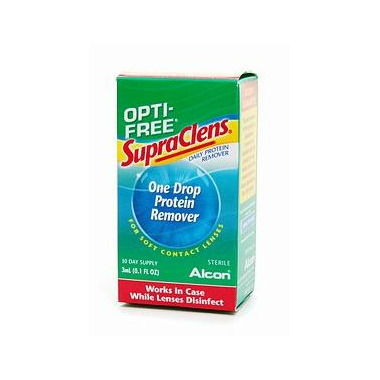 Opti-Free SupraClens
One Drop Protein Remover
2 3ml Bottles
Quick & Easy One Drop. For Soft and Rigid Gas Permeable Contact Lenses.
Works In Case While Lenses Disinfect
To help fight protein build up during lens wear

Contains: A preservative-free solution containing propylene glycol, sodium borate and highly purified porcine pancreatin enzymes.

Carol:
more than a year ago
I use one drop of SupraClens with multipurpose solution, to soak my RGP lenses overnight. My eye dr. says my lenses are in great shape, and I'm convinced this product helps make them last as long as they do. Well.ca has the best price, by far. I live in Oklahoma and I order a large supply of it to get the free shipping. Great service from my friends in Canada!!!
Page
1