Orange Naturals Colic for Kids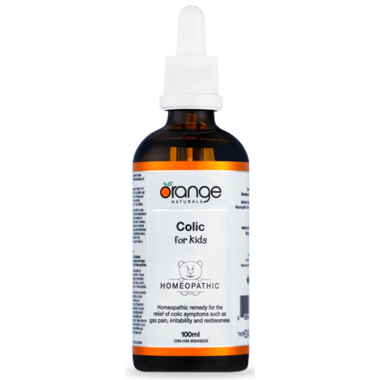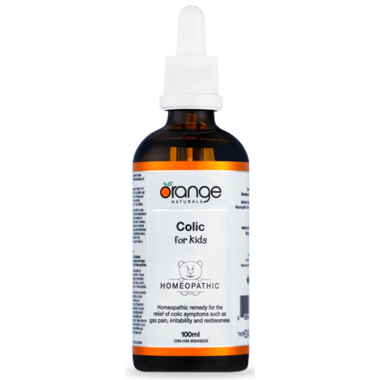 Orange Naturals Colic for Kids
Orange Naturals Colic for Kids is a gentle baby and child formulation that settles upset tummies, relieves pain and offers broad-spectrum digestive support. It helps specifically with colic, gas pain and the restlessness that babies and children experience when they have colic. Happy tummy, happy mummy…yummy, yummy.

Benefits:
To relieve colic symptoms such as gas pain, irritability and restlessness

Soothes gas pains
Calms and quiets irritable babies with irritable bellies
All natural active ingredients
No artificial flavors
Great tasting – in a glycerin base kids will love
Gluten Free
Ingredients:
Each mL contains:
Chamomilla 12CH,
Colocynthis 30CH,
Illicium anisatum 1X,
Magnesia phosphorica 30CH
Directions:
Age 0-11 months: for general dosing, take 0.5 ml, 3 times per day under the tongue or in a little water. For acute symptoms, take 0.5 ml every 30-60 minutes (up to 12 times per day). When symptoms improve, resume general dosing. Shake well before each use. Refrigerate after opening.
Warnings:
Consult a healthcare practitioner if symptoms persist or worsen or new symptoms develop. Do not use if seal is broken. Keep out of reach of children.