Orange Naturals Eyebright Tincture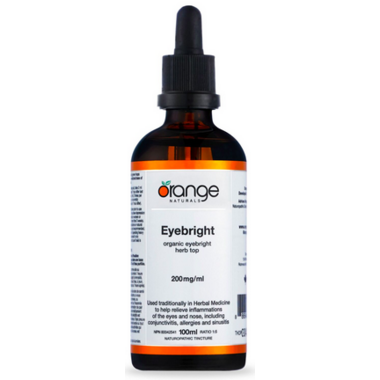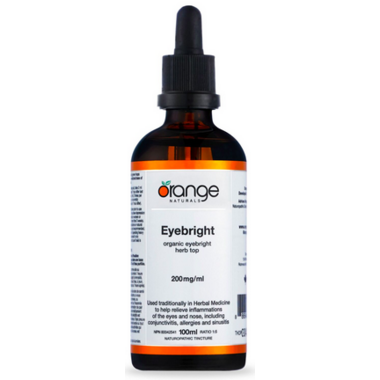 Orange Naturals Eyebright Tincture
As the name suggests, this helpful herb is a remedy for the eyes. However, traditionally Eyebright has also been used for stubbornly stuffed up noses, Hayfever or sinusitis. Additionally, it can help relieve runny, sore, and itchy eyes due to colds or allergies. No need to rub your eyes raw with Eyebright on hand.
Recommended Use: Helps to relieve inflammation of the eyes and nose.

Directions: Adults: take 2 mL, 3 times per day.

Ingredients: Each mL contains: Eyebright (Euphrasia officinalis, 1:5 aerial parts extract) 200mg.
Non-Medicinal Ingredients:
40% grain alcohol; purified water.
Contraindications:
Do not use if you are pregnant or breastfeeding. For oral use only. Do not use topically in the eyes or nose.