Orange Naturals Fennel Tincture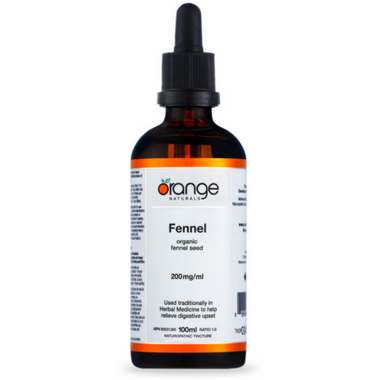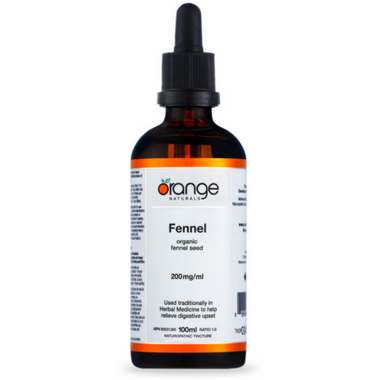 Orange Naturals Fennel Tincture
Keep your medicine chest stocked with this amazing herb - fennel can cover a lot of bases. Fennel has long been used to soothe tummies, relieve menstrual pain and help with coughs that develop from colds. It has a wonderfully calming effect on the body whether it's to relieve flatulence, take away pain or calm a cough. Don't be at home without it!
Recommended Use: Helps to relieve digestive upset and coughs due to colds.


Directions:
Ages 13 and over: take 2 mL, 3 times per day. Consult a healthcare practitioner for use beyond 2 weeks.
Ingredients: Each mL contains: Fennel (Foeniculum vulgare, 1:5 seed extract) 200mg.
Medicinal Ingredients:
40% grain alcohol; purified water.
Cautions and Warnings:
Consult a healthcare practitioner prior to use if you are pregnant or breastfeeding. Hypersensitivity has been known to occur - discontinue use if so
Contraindications:
Do not use if you are allergic to anethole or plants of the carrot family.