Orange Naturals Gout Relief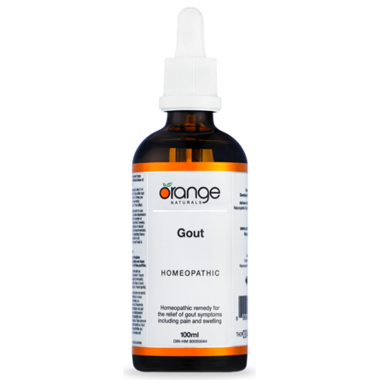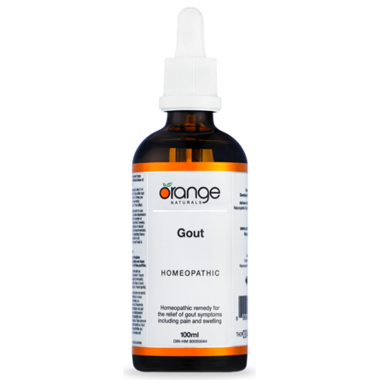 Orange Naturals Gout Relief
Orange Naturals Gout Relief is a remedy against gout pain. A gout attack can cause a sudden onset of really intense joint pain that typically causes pain in the big toe of the sufferer. Gout is actually a type of arthritis which is caused by deposits of uric acid in the joints, tendons and kidneys where they can cause a lot of inflammation and damage. Dietary factors can contribute to gout, for example, alcohol, high purine containing foods (such as: meats, organ meats, shellfish and yeast), fats and refined carbohydrates. Drinking lots of fluids helps to promote the excretion of uric acid and eating half a pound of canned cherries per day helps to prevent gout attacks in some.
Homeopathy has numerous remedies which help to reduce the characteristic pains and swelling of the joints so often associated with a gout attack. If you suffer from gout give Orange Naturals Gout Relief formula a try.
Benefits
Reduces gout symptoms
Soothes swelling and inflammation in joints
Relieve burning joint pains
No artificial flavour
All natural active ingredients
Safe, gentle and non-toxic
Gluten Free
Ingredients:
Each mL contains:
Apis mellifica 3CH,
Berberis vulgaris 3X,
Colchicum autumnale 3CH,
Guaiacum 1X,
Phytolacca decandra 6CH,
Plumbum metallicum 3CH,
Rhus toxicodendron 3CH,
Taraxacum officinale 1X.
Directions:
Adult: for general dosing, take 1ml, 3 times per day under the tongue or in a little water. For acute symptoms, take 1ml every 30-60 minutes (up to 12 times per day). When symptoms improve, resume general dosing. Shake well before each use.
Warnings:
Consult a healthcare practitioner prior to use if you are pregnant or breastfeeding, and during use if symptoms persist or worsen, or if new symptoms develop. Do not use if seal is broken. Keep out of reach of children.