Orange Naturals Hawthorn Tincture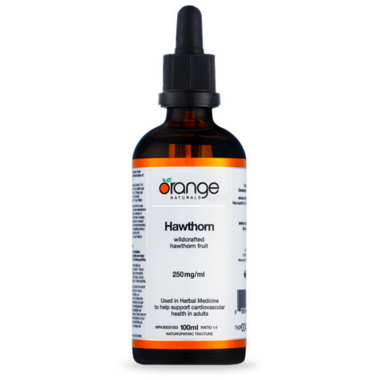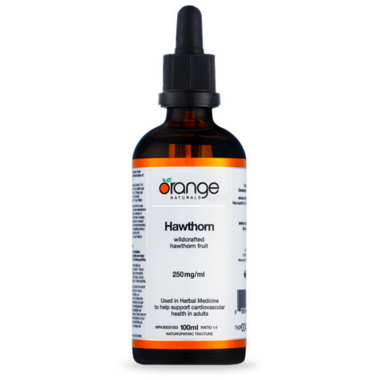 Orange Naturals Hawthorn Tincture
Your heart will fall in love with this phenomenal plant. Hawthorn contains special compounds that help protect not only your heart but your entire circulatory system. It has had a reputation for centuries as a heart tonic and has been shown in studies to improve circulation to the heart and support its pumping rhythm. Hawthorn does your heart good!

Recommended Use: Helps to support cardiovascular health in adults.

Directions: Adults: take 2 mL, 2 times per day. Use for a minimum of 2 months to see beneficial effects.

Ingredients: Each mL contains: Hawthorn (Crataegus laevigata, 1:4 fruit extract) 250 mg.

Non-Medicinal Ingredients: 40% grain alcohol; purified water; organically grown cinnamon bark (natural flavour).

Potential or Known Drug Interactions: Consult a healthcare practitioner prior to use if you are taking blood pressure medications or cardiac glycosides such as digitalis/digoxin.