Orange Naturals Homeopathic Libido for Men Drops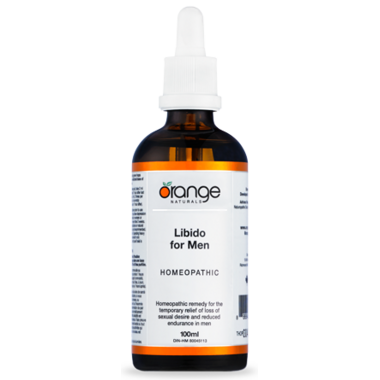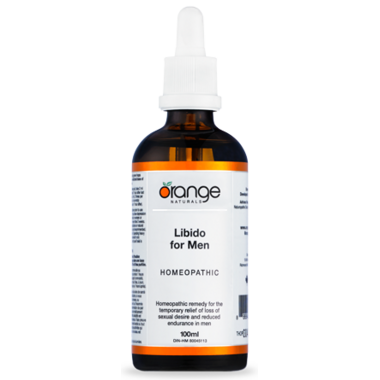 Orange Naturals Homeopathic Libido for Men Drops
Orange Naturals Homeopathic Libido for Men Drops are a homeopathic remedy for the temporary relief of loss of sexual desire and reduced endurance in men.
Each mL contains:
Agnus castus (berries) 3X
Damiana (leafy twigs) 6X
Gelsemium sempervirens (Gelsemium roots) 6CH
Onsomodium virginianum (whole plant) 6X
Nuphar luteum (root and rhizome) 6CH
Phosphoricum acidum (Phosphoric acid) 6X
Non-Medicinal Ingredients: 25% grain alcohol, purified water
Directions for Use:
Adult men: For general dosing, take 1ml, 3 times per day under the tongue or in a little water. For acute symptoms, take 1ml every 30-60 minutes (up to 12 times per day). When symptoms improve, resume general dosing. Shake well before each use.
Warnings:
Consult a health care practitioner prior to use if you have hypoactive sexual disorder, sexual dysfunction, erectile dysfunction, or psychological disorders like frequent anxiety and depression, and during use if symptoms persist or worsen, or if new symptoms develop. Do not use if seal is broken. Keep out of reach of children.