Orange Naturals Sleep With Magnesium + GABA & Melatonin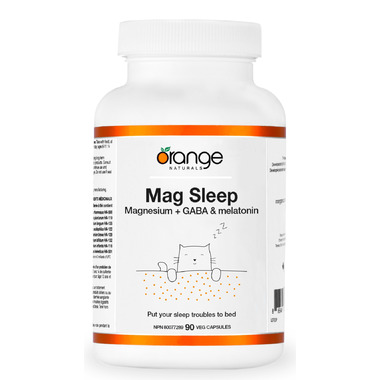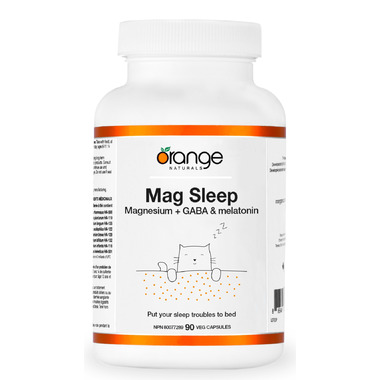 Orange Naturals Sleep With Magnesium + GABA & Melatonin
Orange Naturals Sleep With Magnesium + GABA & Melatonin Helps to reduce the time needed to fall asleep in people with delayed sleep phase disorder, reset the body's sleep-wake cycle and temporarily promote relaxation.

Directions: Adults: Take 1 to 2 capsules before bedtime or as directed by a healthcare practitioner. Do not drive or use machinery for 5 hours after taking melatonin. Consult a healthcare practitioner for use beyond 4 weeks or if symptoms of chronic insomnia worsen or persist continuously for more than 4 weeks.

Ingredients: Each capsule contains: Magnesium TRAACS® magnesium glycinate chelate buffered (magnesium glycinate chelate, magnesium oxide)* 125mg, GABA (gamma-aminobutyric acid) 100mg, Melatonin 2.5mg

Caution: Consult a healthcare practitioner prior to use if you are taking anticoagulant, anticonvulsant, steroids, or blood pressure/immunosuppressive/sedative/hypnotic/psychotropic medications, or if you have asthma, depression, diabetes/hypoglycemia, migraine, hormonal/seizure disorders, or cardiovascular/chronic kidney/immune system/liver disease.