Orange Naturals Stinging Nettle Herb Root Tincture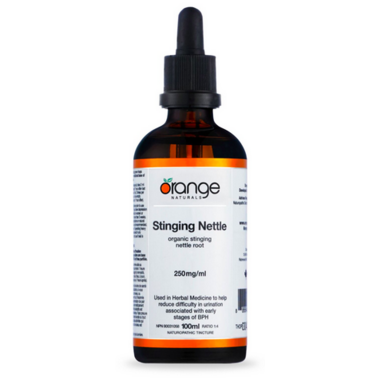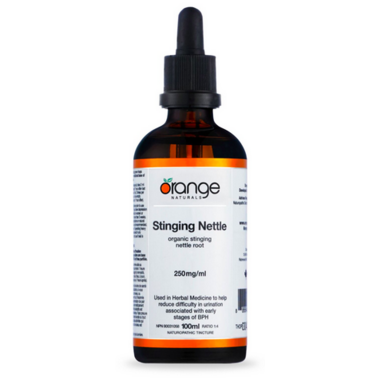 Orange Naturals Stinging Nettle Herb Root Tincture
Nettle root has been used for centuries to help men with urinary complaints. With age, many men have increasing difficulties with urination due to a condition called BPH, which is an enlarged prostate gland. BPH can lead to urinary frequency, urgency, dribbling, decreased flow or waking many times during the night to urinate. Nettle root offers relief for these all too common complaints.
Recommended Use: Helps to relieve urinary symptoms associated with early stages of BPH.
Directions: Adults: take 2 mL, 3 times per day.
Ingredients: Each mL contains: Stinging Nettle (Urtica dioica, 1:4 root extract) 250mg.
Non-Medicinal Ingredients:
40% grain alcohol; purified water.
Contraindications:
Do not use if you are pregnant or breastfeeding.


Wendy:
more than a year ago
Arrived quickly and safely packaged as always, thank you Well.ca! I am taking 2mL per day to help cystic acne along with saw palmetto. So far, after 4 weeks, it seems to be helping, as the number of acne lesions have decreased in number and size. However, I'll need to continue using them both for another 2-3 months before any solid conclusion can be made. The bottle itself is very well made, as is the glass dropper, the glass itself is appropriately darkened to protect the contents from light damage....seems to be a quality product.
Page
1