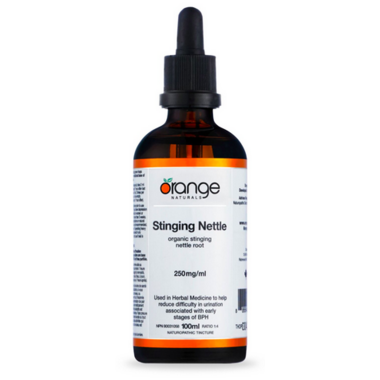 Description
Nettle root has been used for centuries to help men with urinary complaints. With age, many men have increasing difficulties with urination due to a condition called BPH, which is an enlarged prostate gland. BPH can lead to urinary frequency, urgency, dribbling, decreased flow or waking many times during the night to urinate. Nettle root offers relief for these all too common complaints.
Recommended Use: Helps to relieve urinary symptoms associated with early stages of BPH.
Directions: Adults: take 2 mL, 3 times per day.
Ingredients: Each mL contains: Stinging Nettle (Urtica dioica, 1:4 root extract) 250mg.
Non-Medicinal Ingredients:
40% grain alcohol; purified water.
Contraindications:
Do not use if you are pregnant or breastfeeding.
Highlights

Shipping & Returns