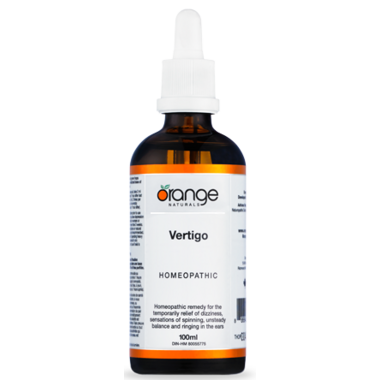 Description
Homeopathic remedy for the temporarily relief of dizziness, sensations of spinning, unsteady balance and ringing in the ears.

Directions: Adult: for general dosing, take 1ml, 3 times per day under the tongue or in a little water. For acute symptoms, take 1ml every 30-60 minutes (up to 12 times per day). When symptoms improve, resume general dosing. Shake well before each use. Store in a cool, dry place, away from light and electronics.

Warning: Consult a healthcare practitioner prior to use if you are pregnant or breastfeeding, and during use if symptoms persist or worsen, or if new symptoms develop. Consult a healthcare practitioner if you have a serious medical condition. Do not use if seal is broken. Keep out of reach of children

Highlights

Ingredients
Ambra grisea 3X, Chininum sulphuricum 3CH, Cocculus indicus 3X, Conium maculatum 6CH, Gelsemium sempervirens 3X, Graphite 3CH, Tabacum 3X.25% grain alcohol, purified water, lactose (trace amount).
Shipping & Returns