Organic Traditions Amla Powder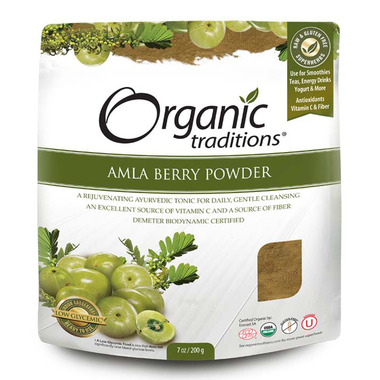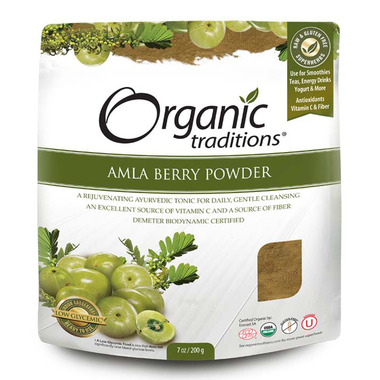 Organic Traditions Amla Powder
Detoxification & Rejuvenation

Amla is a potent rejuvenating herb that nourishes the tissues and gently removes toxins. Amla possesses sour, sweet and astringent tastes, predominantly sour. Amla is highly nutritious and is an important dietary source of vitamin C, minerals and amino acids. Amla is often used as a laxative to relieve constipation, maintain regularity and assist in natural internal cleansing.

Directions:
Use 5g per serving

Ingredients:
Amla Powder

Caution:
Produced in a facility that packages tree nuts.









Rose:
a few days ago
Bought this to add to the vegatable juice I make daily. I read that it's a nutritional powerhouse. I also read that the taste is bitter and strong, but oh my gosh, I cannot find anything to mask the bad taste. This is no reflection of product quality, which seems to be great. I plan to use it up. I am not sure Inwill be purchasing more for this purpose, though.
Christine:
a few months ago
So many benefits for with this wonder product.

I've used it with other products to make a oil for a hair treatment.

I haven't noticed that much of a difference with my hair but I've only used it 3 times so far.

I will be adding this to smoothies and whatever else I can think of. I didn't notice any strong smells or anything that would be irritating.

I highly recommend giving this product a try.
Page
1