Organic Traditions Maca for Men with Probiotics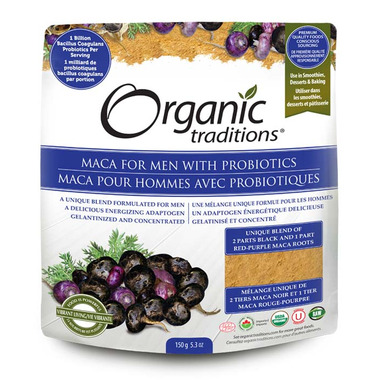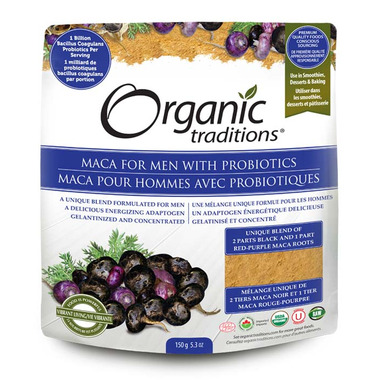 Organic Traditions Maca for Men with Probiotics
This is a unique maca blend specially formulated for men featuring a higher
concentration of the black maca roots in relation to red-purple roots, with two parts black to one part red-purple. It delivers 1 billion benecial live probiotics with every serving. Enhance your favourite smoothie recipe or add to water, coconut water, juice, coee, tea, shakes, yogurt, cereal, oatmeal, porridge, berries, pudding, apple sauce, pancakes, breads, baked goods, salad dressing, soups, stir-fry, quinoa, rice and pasta dishes, raw superfood desserts and more.

Directions:
Take 3g

Ingredients:
Organic Black Maca, Organic Red-Purple Maca, Bacillus
coagulans Unique IS2
Produced in a facility that processes tree nuts
May contain tree nuts

Organic, Vegan, Gluten Free, Kosher, Dairy Free, Peanut Free

Please be advised that Well.ca follows manufacturer guidelines for storing & shipping probiotics.