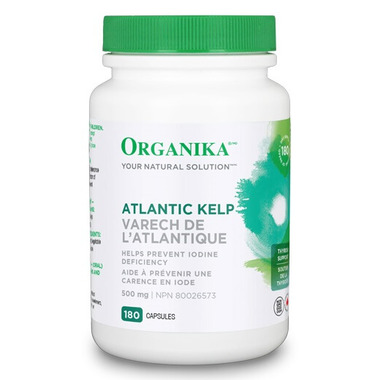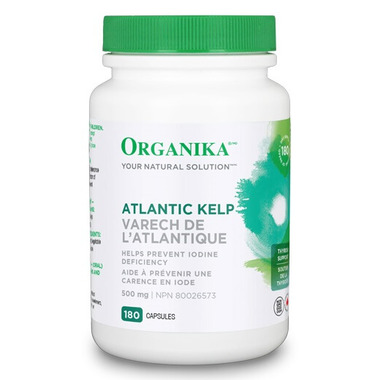 Organika Atlantic Kelp is rich in Iodine and supports the functioning of the thyroid gland. Iodine improves the function of the thyroid gland, which makes, stores and releases hormones like TSH that are essential to various bodily functions.
Features:
A factor in the maintenance of good health
Helps in the function of the thyroid gland
Helps to prevent iodine deficiency
Directions: Take 1 capsule per day.
Medicinal Ingredients:
Each Capsule Contains:
Iodine (from 500 mg Atlantic Kelp (Fucus vesiculosus)….425 mcg
Non-Medicinal Ingredients:
Magnesium Stearate, Microcrystalline Cellulose, Gelatin (Capsule).