Organika Certified Organic Coconut Sauce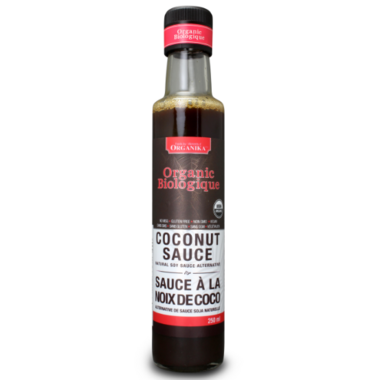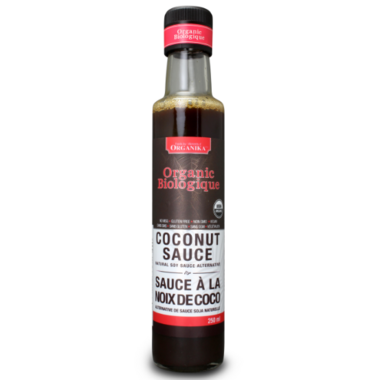 Organika Certified Organic Coconut Sauce
Organika Certified Organic Coconut Sauce is a great cooking alternative that promotes healthy fatty acid intake for better heart and cardiovascular health. This sauce is gluten free, non-GMO, soy free, and importantly MSG free compared to other sauces – better for overall health!
Features:
Organic
Gluten Free
Sodium-free
MSG Free

Great alternative to soy sauce
Directions:
To savour the full taste, shake well before using.
Ingredients:
Organic Coconut Sap, Sea Salt.








Cadbury:
a few months ago
This was my first time trying this product instead of the traditional soya sauce and let me tell you.... the moment I saw that there were only two ingredients which I could pronounce, was the moment I fell in love. It is delicious and has a bit of a sweet side. I will never go back to my unhealthy traditional ways!
1